Conversation with My Mentor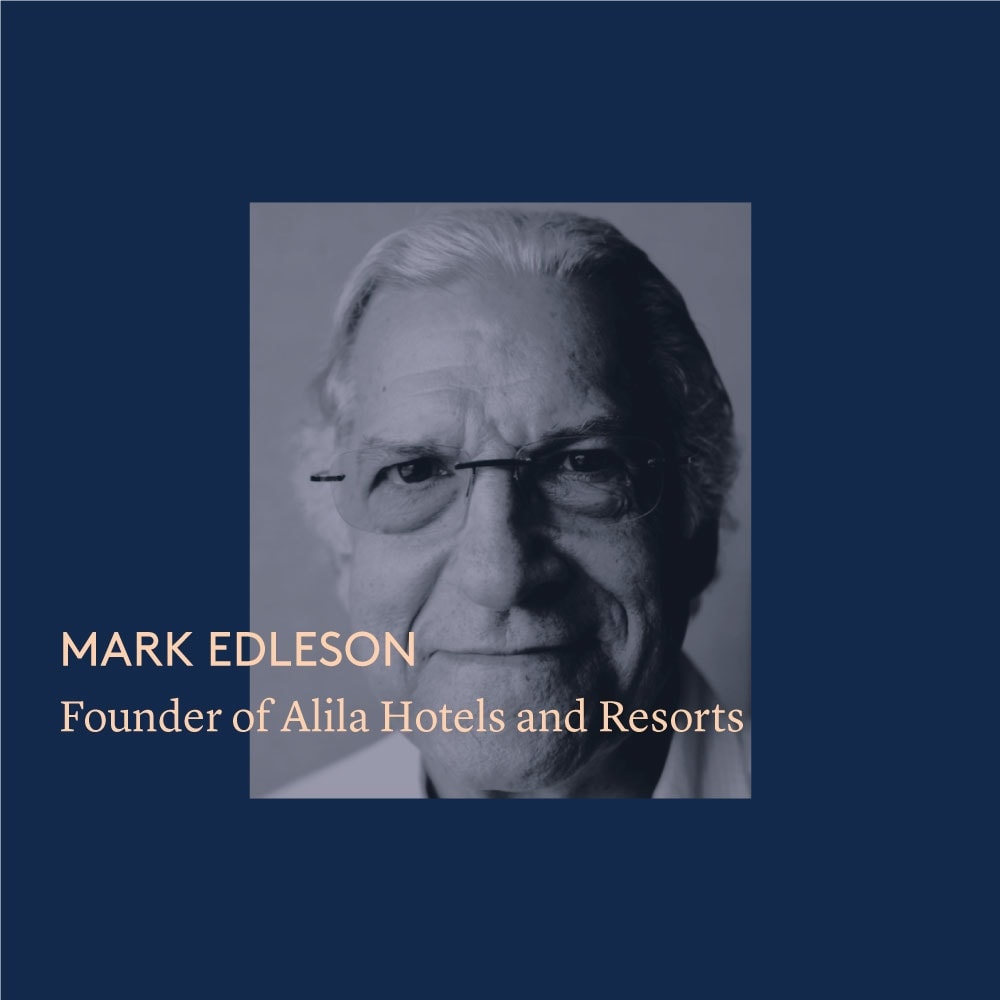 Be a fly on the wall at our brand new series featuring a Mentor and a Mentee. We invite a special guest to interview someone inspiring; intimate insights and stories from the chemistry in conversation that only a Mentor and Mentee share. We launch Conversation With My Mentor with Mark Edleson, founder of Alila Hotels & Resorts, interviewed by Jaelle Ang, CEO and cofounder of The Great Room.
**
About Mark Edleson
In 2001, Mark created Alila with his Indonesian partners and the first Alila property opened in Jakarta. That same year he sold Mandara Spa which he co-founded in 1996 and developed into the first and largest global operator of spas in hotels. As President of Alila Hotels and Resorts till 2018, Mark has built 7 properties in Indonesia and expanded the Alila brand into India, Cambodia, Oman, China, Malaysia and the United States. In November 2018, he sold the company to Hyatt Hotels Corp, and spent 6 months overseeing the transition to Hyatt. Before Alila, Mark spent a dozen years imbibing the culture of luxury resorts from Mr Adrian Zecha (founder of Aman Resorts), as his financial adviser and later as a partner in GHM Indonesia, a developer and manager of luxury hotels.
Today, Mark manages his family office, Vana Ventures whilst contemplating his next move. He is a one time Durian glutton, and lives by the motto, "If it ain't fun, don't do it".
About Jaelle Ang
An architect by training, she has worked in Credit Suisse and Citibank, and launched an art school for children. As part of the founding team of the listed company, Country Group Development PCL, Jaelle is currently the youngest and only female Board of Director.
Prior to co-founding The Great Room, she headed the development of one of the largest mixed-use development in Bangkok, including the Four Seasons Hotel, Four Seasons Residences and Capella Hotel.
**Members and invited guests only