Great Thirstday – Who's Got Game?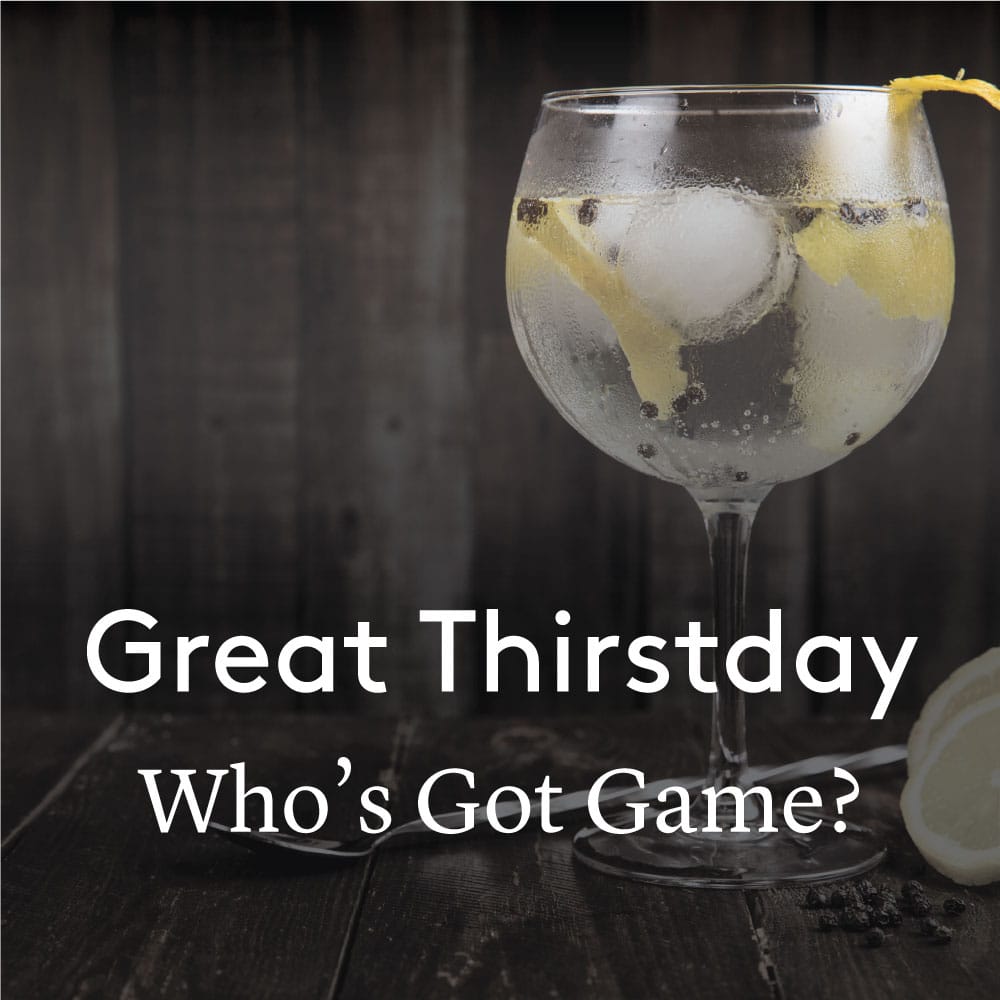 Singapore, Hong Kong (UTC+8): 8pm – 9pm
Bangkok (UTC+7): 7pm – 8pm
We're taking Great Thirstday online this month with a virtual games night, complete with colour-themed teams, Pictionary and trivia to make your brain itch (scratch that itch with a BYOB gin and tonic!).
Don't forget to dress up in colour-themed fancy—party on the top and PJ's on the bottom! Team colours will be assigned to you upon registration and prizes to be won for the winning team and best dressed. So, who's game?
Limited slots available, RSVP by 13th May 2020