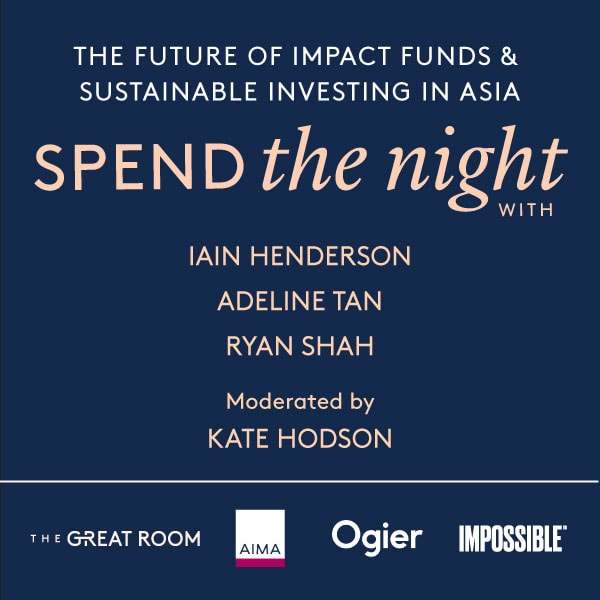 Hear from a panel of experts to discuss their insights and experiences on this topic from the Asia perspective, including: We have seen a greater pace of change in Europe but are we now seeing a turn in the tide for regulation in Asia? What are the specific areas of impact that are of interest to investors in Asia? What are the key factors that will contribute to the transition towards more sustainable investing in Asia?
Plus, we will be serving Impossible Foods' famous sliders! Impossible Foods' mission is to eliminate the need for animals as a food production technology and make the global food system sustainable.
Registration:  17:00 – 17:30
Panel Discussion:  17:30 – 18:30
Networking Drinks: 18:30 – 19:30
Moderated by:  Kate Hodson | Ogier, Partner of Investment Funds
Speaker List:
– Iain Henderson | ADM Capital, MD of Tropical Landscapes Financial Facility
– Adeline Tan | Mercer, Weather Business Leader, HK
– Ryan Shah | UBS AG, Executive Director, Capital Consulting APAC
This is an invite-only event! Due to limited capacity, only pre-registered guests will be admitted to the event.