Spend The Night with "Women in Crypto: How Will the Growing Crypto Industry Affect You?"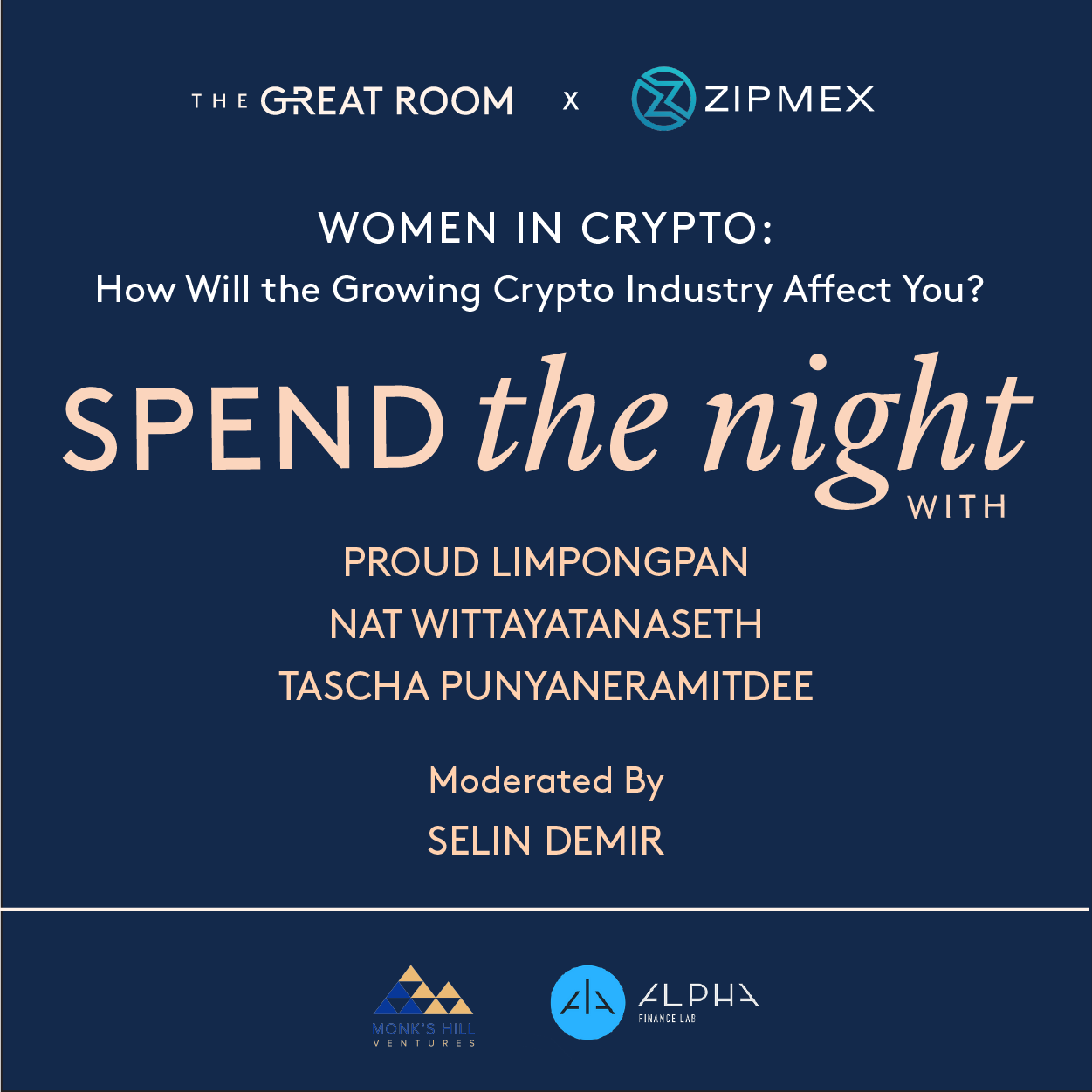 Gone are the days where cryptocurrency was perceived as something involving an underworld banking system where traders in hoodies hound investors behind an army of computers in the basement. As jurisdictions around the world rush to support legislation and regulations to support digital assets, technology as a key driver for the economic pillars of tomorrow are being recognized more than ever.
What is blockchain technology and how will its growth impact you? Join the leading women in the industry for an informative evening!
Speakers:
• Proud Limpongpan, Chief Strategy Officer, Zipmex
• Nat Wittayatanaseth, Investment Associate, Monk's Hill Ventures
• Tascha Punyaneramitdee, Co-Founder and CEO, Alpha Finance Lab
Moderated by Selin Demir, General Manager, The Great Room Thailand
Limited seats! With just a few extra hygiene and precautions for your safety. 
RSVP is required by 22nd February, 2021
*Upon receiving your RSVP, we will confirm your spot!
*Strictly for members of The Great Room and invited guests only.