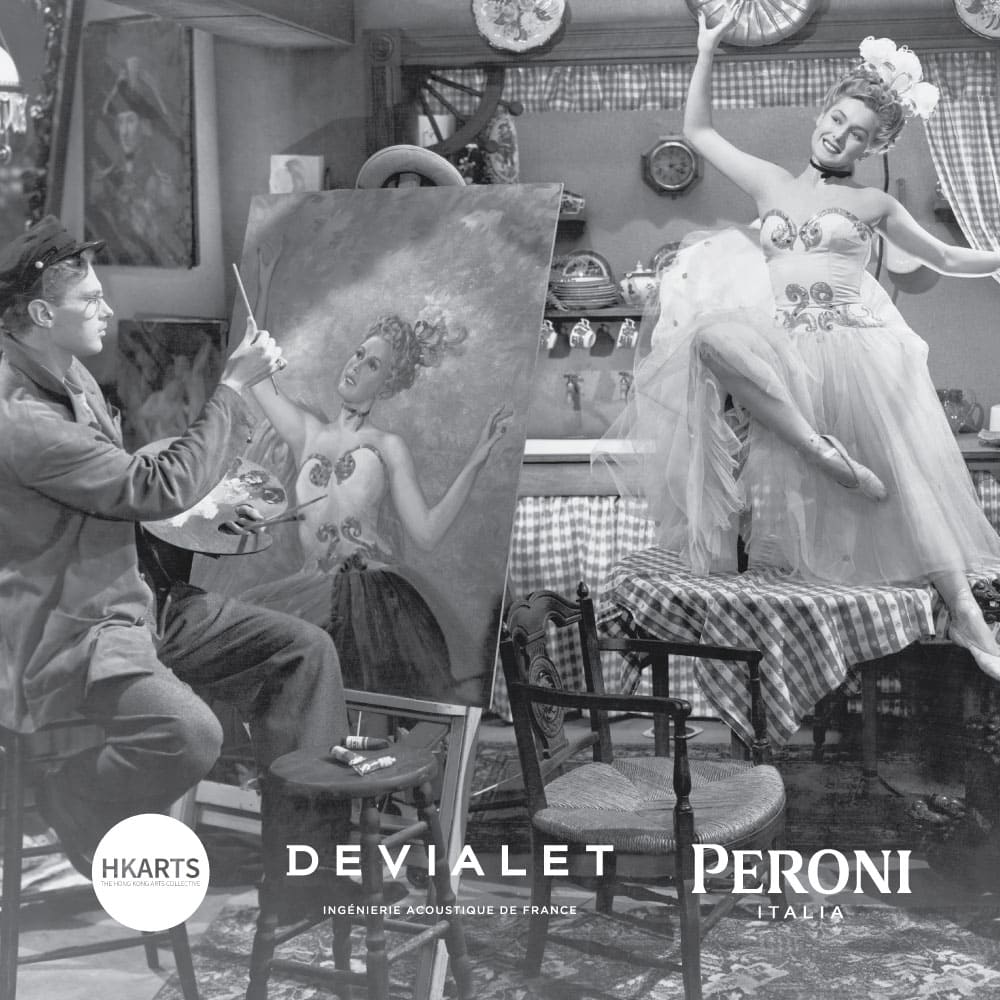 Join our signature monthly social, where members and friends gather to share laughter, ideas, food and drinks. No ones leaves Thirsty!
Awaken your senses and join us for our last Great Thirstday of the year. Listen to awesome beats on Devialet Gold Phantom speakers, view local art by The Hong Kong Arts Collective and sip on ice cold Peroni beer. Plus a photo-booth and a ton of fun props.
LISTEN … to a curated playlist transmitted by Devialet Gold Phantom speakers. Forget what you think you know. Unlike any wireless speakers that have gone before, Gold Phantom unleashes the physical impact of a high-end ultra-dense sound with power, clarity and precision like nothing you've ever encountered. One you can literally feel in your bones.
SEE … and browse twelve unique and local art pieces curated by The Hong Kong Arts Collective, in a wide range of mediums from photography to painting
TASTE … ice cold Peroni beer and tasty canapés
GET CREATIVE … in our fun photo-booth with tons of props
*RSVP required. RSVP by 19 November 2019.
*Members and invited guests only. Members, feel free to bring a friend or two. Upon receiving your RSVP, we will confirm your spot.
____________________
ABOUT DEVIALET
Founded in 2007 and headquartered in Paris, Devialet is the most critically acclaimed start-up in the world for innovation and excellence in audio inventions. Since day one, we've been on a mission to bring the depth of emotion of high-fidelity sound to as many of you as we can. To date, Devialet possesses 76 awards and over 160 patented technologies, over-delivering exceptional sound and implosive bass you feel with your whole body with a disproportionately high performance-density ratio, zero background noise, distortion or saturation, however loud the volume.
ABOUT THE HONG KONG ARTS COLLECTIVE 
The Hong Kong Arts Collective aims to act as a stepping stone to nurture both emerging and established artists throughout Hong Kong. Through a constant series of exhibitions, workshops and artist talks, The Hong Kong Arts Collective aims to promote and showcase local art to a larger audience and give local artists the platform they deserve.  To learn more, click here.
REGISTER HERE