Working together, staying together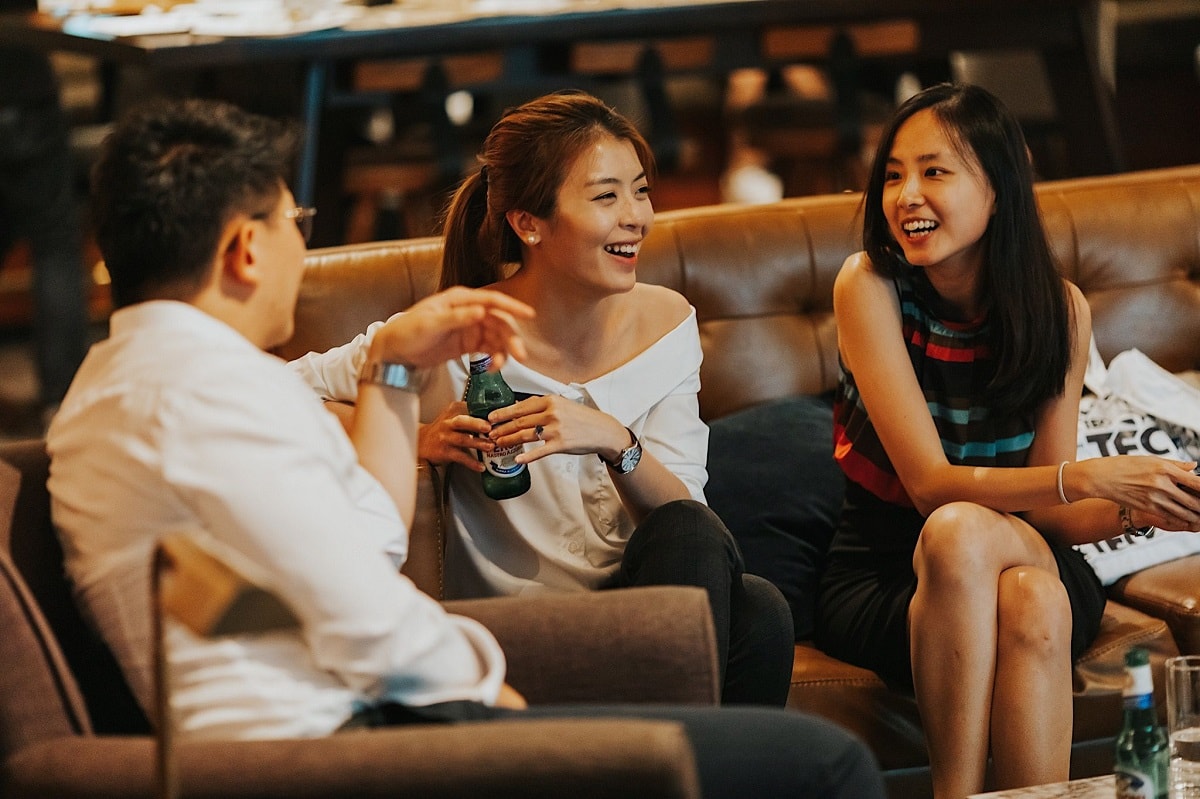 How coworking can complement your company's talent-growth strategies
The COVID-19 pandemic is unchartered waters for the global economy. It's a period that calls for all hands on deck—a crucial time for businesses to focus on its people. Of all the fires to be putting out during this critical era, staff attrition shouldn't be one of them.
Staff retention efforts go beyond engaging your team with stimulating work and enabling career progression plans that allow employees to grow with the company. It's the soft touches that are just as critical in boosting morale, promoting a sense of well-being, and ultimately, encouraging your superstar workers to thrive during volatile times.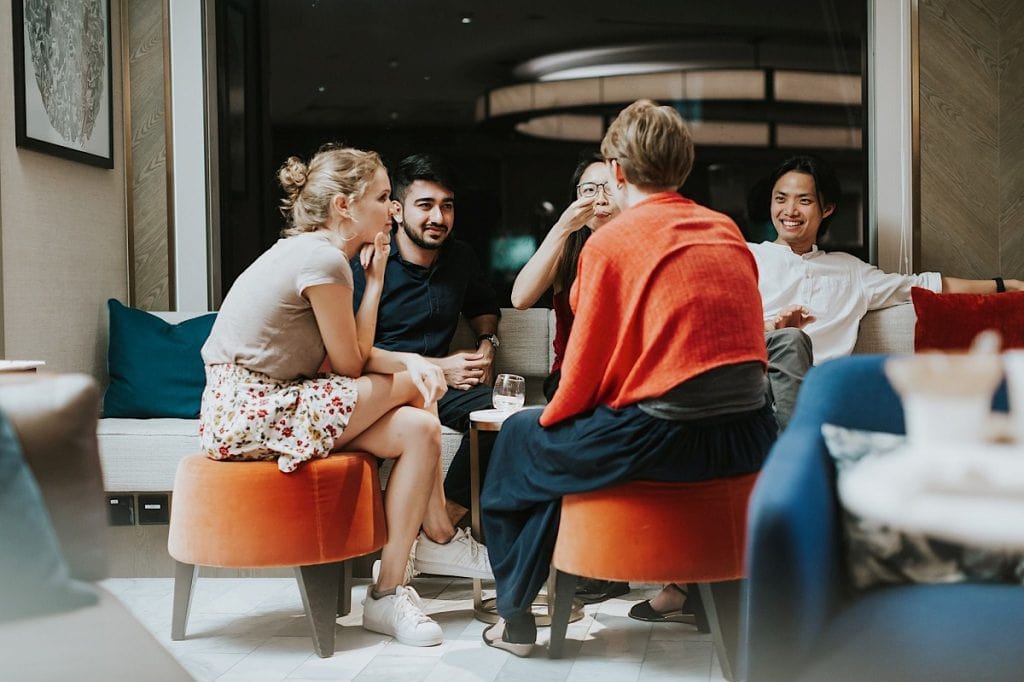 Community War Chest
Hiring right is the first step to any organisation's talent strategy, but also the most difficult to achieve. Some might say it takes various serendipitous opportunities to recruit the best talent, but there are things you can do to push the needle in the right direction. Putting yourself in the right place, with the like-minded people who can strengthen your work tribe is certainly one way.
One of our members interviewed several candidates to fill a top associate position, but in vain. He then connected with a team member at a recruitment company within The Great Room community. The recruiters presented him with just one candidate, resulting in the perfect person for the job. Each of The Great Room's coworking space is a natural ecosystem that attracts a diverse, yet like-minded pool of professionals across different industries. It is a community to grow roots and thrive in.
Toughing it, Not Roughing it
It might seem like a natural move to cut expenditures during trying times, but there are ways to do so without negatively impacting staff morale. Moving out from the Central Business District (CBD) to an industrial area in the suburbs might look like substantial savings on paper, however, the disruption it would bring to your team's daily routine alone could become a push factor; a brain drain that might cost the company even more than it saves.
Transitioning from a leased unit to a coworking venue in a Grade A office with floor to ceiling windows boasting 360 city views, wide or column-free layouts located in a prime CBD spot would make staff feel differently about coming to work. Luxuriously furnished and designed to maximise productivity, our premium coworking destinations in Singapore, Hong Kong and Bangkok might be your best HR ally. It's a space that your team will be proud to work in, and one that delivers an impeccable first impression for those all-important meetings, be it with a client or new talent you've got your antenna out for.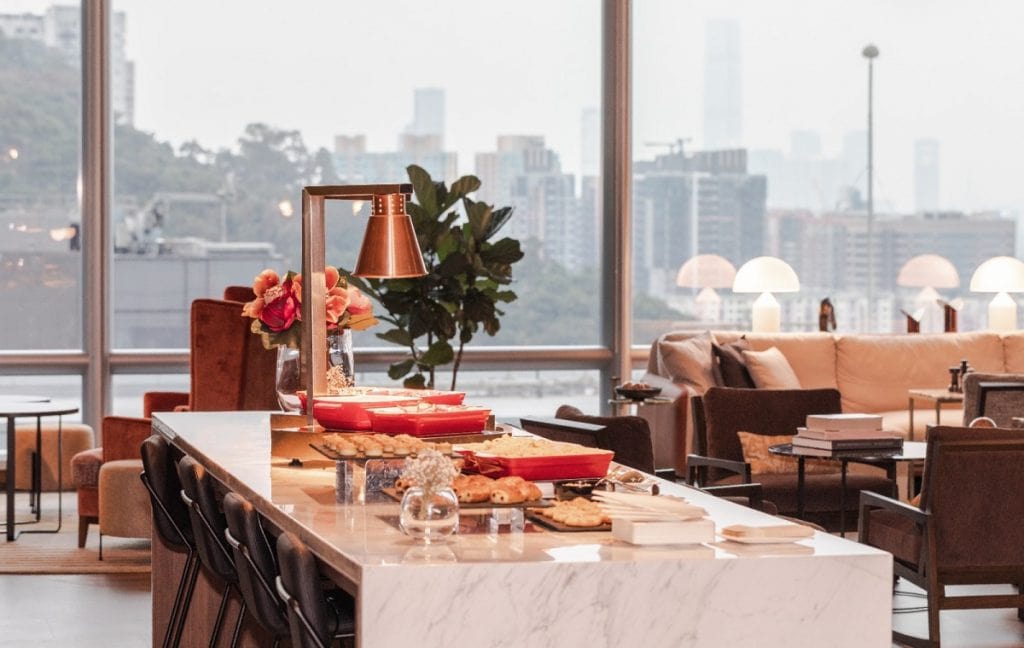 It's All in the Detail
If a full HR team with the bandwidth to take care of staff welfare sounds like a luxury to you, it's on the house at The Great Room. Grounded on the ethos of #itsallworkitsallplay, and with the driving force of hospitality fueling service excellence, every touchpoint is humancentric. Mondays start right with complimentary Monday Breakfast Club; a spread of power grub like scrambled eggs, everything bagels and local delights.
But more than that, it sets the stage for connections to be made and conversations to flow. The week closes on an effervescent note, with a Turndown Cart of refreshing nightcaps to ease everyone into the week. From convivial monthly networking nights, engaging team bonding activities to illuminating business learning sessions, The Great Room's team has it all planned out to reward staff, help recharge, and inspire reimagination of greater things. Not merely a space to get work done, coworking offers employees a community, flexible work options and be at the core of activity and innovation; a purposeful space and mindset for peak levels of productivity.