Great Roomies Go to Hong Kong Craft Gin Distillery Co.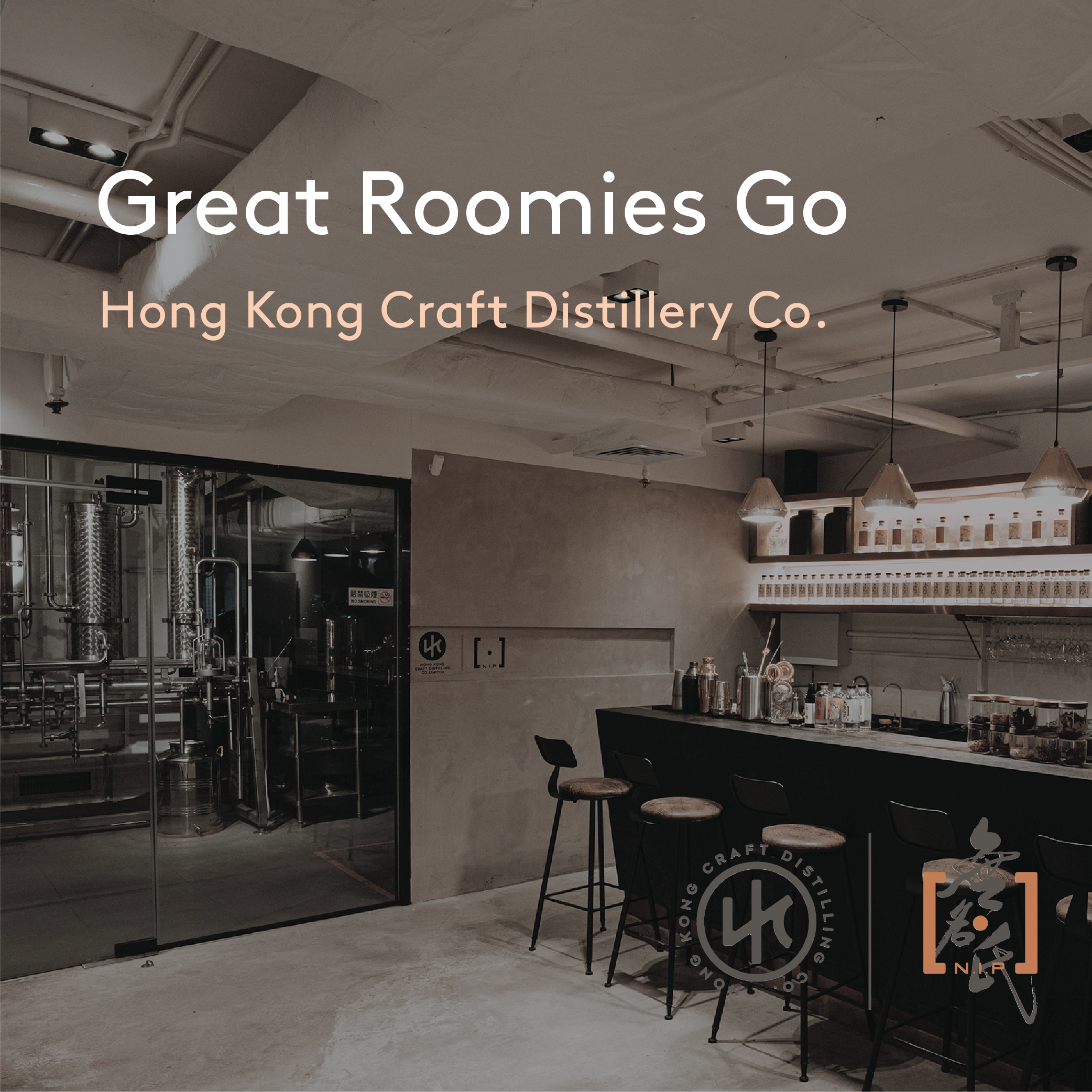 Our first Great Roomies Go!
Great Roomies Go, is one of our signature events where we take you out of the office, and off-site to experience a fun activity with your fellow members. To kick this off, let's sample some craft gin together!
We'll be heading across the street at 4:45pm on 7 October 2021, to experience a private tour at Hong Kong Craft Distillery Co., the first licensed craft gin distillery in town and located just 5 minutes away from The Great Room. We'll hear about their humble beginnings, the history of their herbaceous tipple – and of course, enjoy complimentary tasting as well as a bottle of N.I.P Rare Dry Gin. Save your spot now!
𝐓𝐆𝐑 𝐄𝐱𝐜𝐥𝐮𝐬𝐢𝐯𝐞 𝐏𝐫𝐢𝐜𝐞: 𝐇𝐊𝐃 𝟑𝟑𝟎 (𝐎𝐫𝐢𝐠𝐢𝐧𝐚𝐥: 𝐇𝐊𝐃 𝟔𝟔𝟎) 𝐈𝐧𝐜𝐥𝐮𝐝𝐢𝐧𝐠 𝐭𝐚𝐬𝐭𝐢𝐧𝐠 𝐚𝐧𝐝 𝐚 𝐛𝐨𝐭𝐭𝐥𝐞 𝐨𝐟 𝐍.𝐈.𝐏 𝐑𝐚𝐫𝐞 𝐃𝐫𝐲 𝐆𝐢𝐧
For The Great Room Members only. Fees will be billed to you after the event.
*Cancellation policy:
𝗕𝗲𝗳𝗼𝗿𝗲 𝟰 𝗢𝗰𝘁 𝟭𝟮:𝟬𝟬𝗻𝗻: Free of charge
𝗔𝗳𝘁𝗲𝗿 𝟰 𝗢𝗰𝘁 𝟭𝟮:𝟬𝟬𝗻𝗻: HK$330