Whether you're a fast-growing company in need of an entire floor, or a dynamic entrepreneur on the lookout for the perfect Hot Desk, our plans cater to your unique specifications and are flexible enough to guarantee you'll find the perfect plan.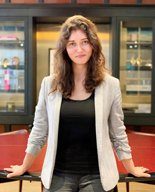 Speak to our Senior Manager, Aakriti.
Send Aakriti a message and she will be in touch with you shortly.