Great Thirstday: The Royal Supper Club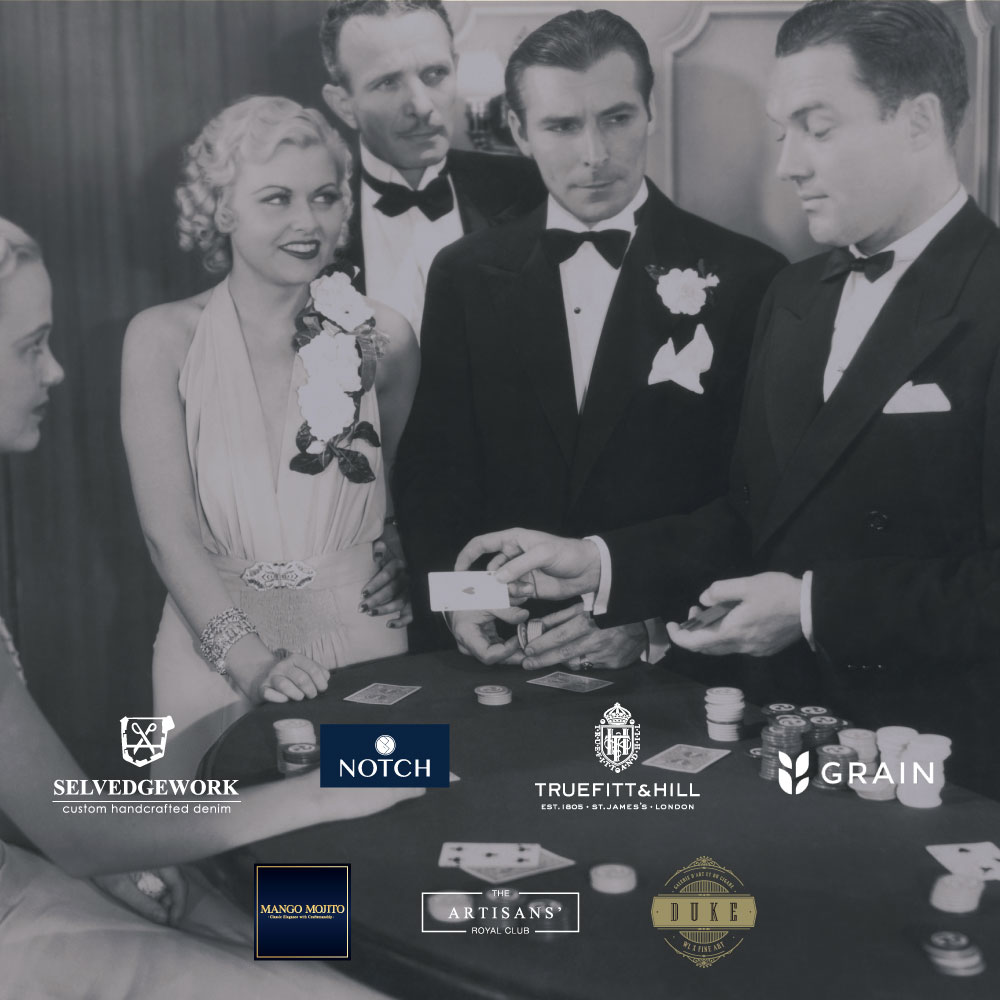 The Artisans' Royal Club and The Great Room bring you an evening showcasing the finest quality in clothing and accessories .
A grooming experience by Trufitt & Hill, shoe shining by Mango Mojito, a tote bag workshop by Selvedgework and styling by Notch Bespoke await you. And as always, no one leaves thirsty or hungry, especially with beer tasting from Duke and special menu from Grain!
Highlights:
NOTCH Size Measurement & Alterations Service:
Update your size with our compliments. We'll go through a professional measurement service to keep your clothing updated. Or if you have a favorite clothing piece that just doesn't fit right, bring your jacket, pants or shirt in for an evaluation and let us help update your look and fit modern again. (Terms and conditions apply)
Truefitt & Hill Neckline Cleanup:
Tidy up your look with our Neckline Cleanup service. The between-haircut cleanup includes nape, sideburns, and around the ear trim to keep you looking fresh before your next event.
RSVP by Tuesday 19th November
*Strictly for members and invited guests only
*Upon receiving your RSVP, we will confirm your spot!