Holiday Circus Posh-Luck | Bangkok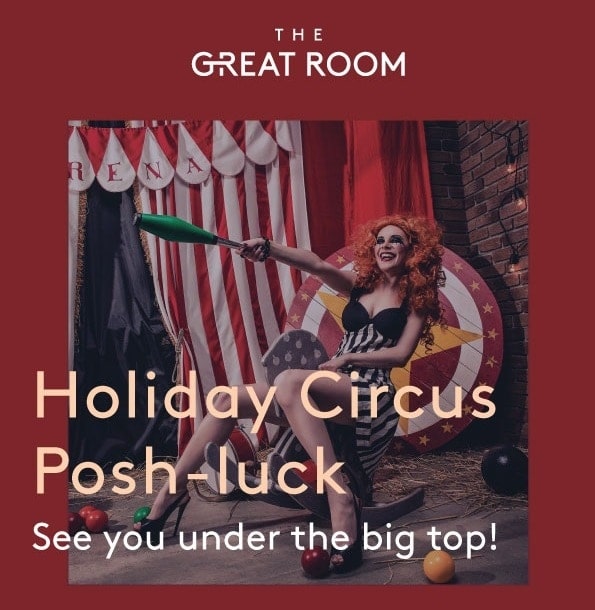 Word gets around when the circus comes to town, doesn't it?
We're celebrating the big wins of 2019 with our Holiday Circus Posh-luck!
Built to amaze and the greatest pageant ever yet beheld, The Great Room is throwing a party for the community by the community. Let's break some bread together with a potluck style circus spread; each of your generous contributions will guarantee twenty times a bigger show!
*Strictly for members only
*RSVP required by Monday 9th Dec 2019