Spend the Night with Dr James Pogue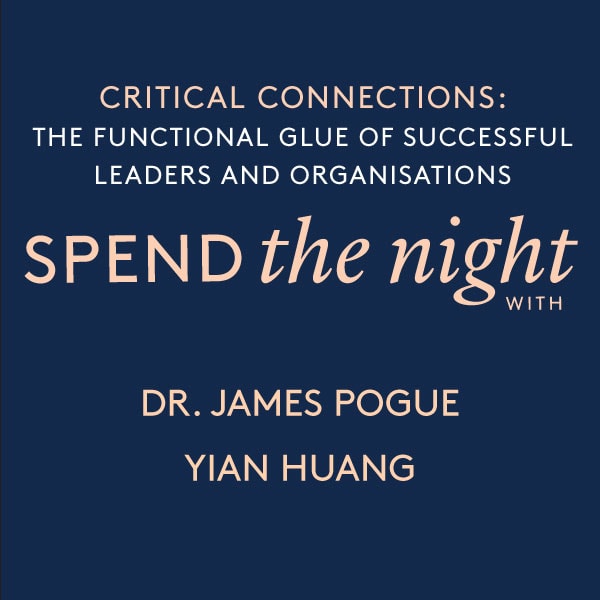 The development of meaningful connections is critical to the success of a team, particularly in today's stressful environment of high productivity, ever-increasing pressure and multiple measurements of success. How can leaders create an environment where these connections are cultivated? How do team members take the first and next steps towards intentionality and critical person to person engagements? How do organizations measure their success, prioritize changes that need to be made and be clear who they are to their clients, partners and others? Join us for a fireside chat with Dr James Pogue, moderated by Yian Huang, to better understand how meaningful connections can be forged at all levels within your organization.
About the speakers:
Dr James Pogue
After spending nearly 10 years in Higher Education as a Researcher, Professor and Administrator focusing on the challenges that keep us from connecting, Dr. Pogue expanded his work to include Multi-Generational Leadership, with the goal of helping companies and colleges prepare, recruit and retain professionals of all ages in an intentional and meaningful way. His work over the last 10 years in these two necessary and distinct areas has put him in front of professionals from around the world who are seeking to improve their leadership and ability to engage today's workforce in deep ways.
Yian Huang
Yian Huang, one of the co-founders of The Great Room, is an accomplished award-winning photographer and photojournalist. He has had stints at global management consulting firm Bain & Company, before co-founding The Great Room in 2016.
*Strictly for members and invited guests only.