Hiring Rock Stars During a Recession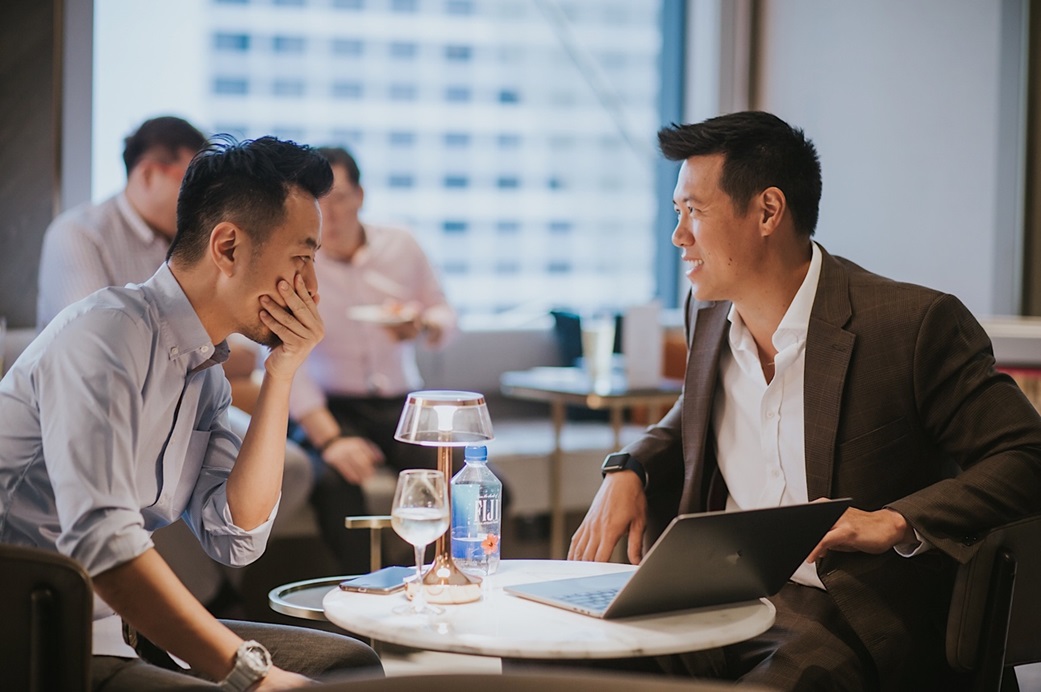 Experts from The Great Room and Randstad Singapore share their insights on the HR opportunities presented during recessions and offer evergreen lessons in hiring for all climates
Budget cuts. Downsizing. Retrenchment. Recessions can appear all doom and gloom, but there are always silver linings . For companies seeking to grow their team, hiring in a time when most others are firing will mean having a significantly larger pool of candidates to pick from, given the increased number of job-seekers. Neha Menezes (NM), Senior People Experience Manager at The Great Room, and Alvin Kong (AK), Client Solutions Manager at recruitment agency Randstad Singapore spotlight the hiring opportunities in a fiscal slump, and how to optimally poise your company in the current situation.
The pandemic has flipped the supply/demand curve – is this the best time to hire?
AK: As the pandemic drags on longer, we're seeing more people entering the job seeking market. 15% of 638 professionals surveyed for our COVID-19 Labour Pulse Survey have been retrenched as a result of the global healthcare crisis. 51% of respondents from the same survey are actively looking for a new job in the next 12 months. With the need for income and job security becoming more pronounced, we've observed an approximately 30% increase in resume submissions as compared to the same period last year. There are also more job seekers who are open to changing their careers or the industry that they work in. Some companies in high-demand areas are seen to be bringing forward their future business and hiring plans, tapping into a larger pool of talent to shortlist from.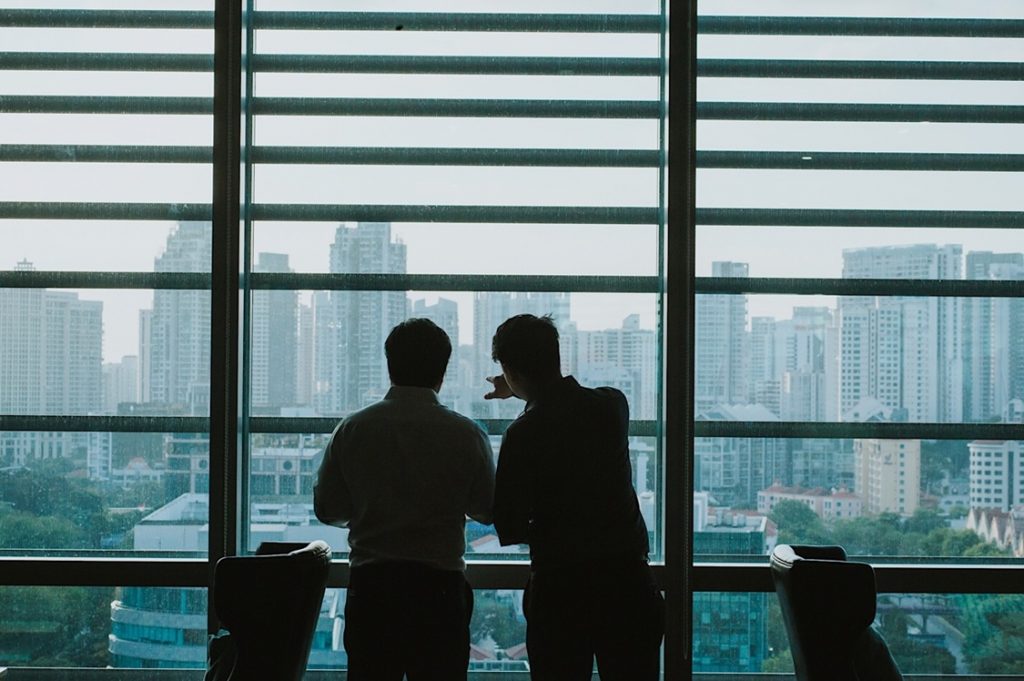 Does that translate to heightened opportunities to hire rock stars?
NM: With a larger number of people applying for a limited number of jobs, finding a true rock star will be laborious and time consuming. However, it can still be achieved through refining your talent screening processes, optimising applicant tracking systems and refining job descriptions to attract right-fit candidates.
AK: Everyone wants to cherry-pick a rock star, but that is not entirely possible. Rather than trying to find the perfect employee who has it all, focus on someone who matches the job's technical and soft skills requirements, and one who demonstrates a positive learning attitude. Not only will you be able to fill the seat quicker, you could also use their new perspectives as well as take it as an opportunity to slowly embed them into the company's culture.
Employers who obsess over the search for rock stars might inevitably lose out in the competition for good talent, as the time taken to find for the right candidate means that the seat remains empty. A lengthy interview period and irregular updates to the job seeker would also create a negative candidate experience and alter their perception of your company.
With many large corporations trimming their teams, does this downturn present a unique opportunity for SMEs to hire A-gamers who previously might not have been accessible?
AK: It certainly paints a unique picture. Many SMEs are open to hiring professionals who have worked in MNCs as they can contribute corporate knowledge and introduce structured frameworks and foundations. And though MNC professionals tend to perceive that SMEs and start-ups offer lower salaries and fewer employee benefits, the truth is quite the opposite. Many SMEs offer very competitive remuneration packages and might be more open to negotiating remuneration packages. Start-ups may even offer talent equity to sweeten the pie.
SMEs looking to hire talent from MNCs do need to consider if the candidates are able to adapt to the company culture – as their reporting and organisational structure tend to be relatively flatter, and their employees entrusted with more authority. On the part of the candidates, they should also think about what they seek in terms of career development, growth, and the kind of environment they thrive in.
It is tempting for companies to leverage on their bargaining power in a recession. Is this the right approach for companies seeking quality candidates?
NM: The employment market in recession is inherently leaning against candidates' ability to negotiate successfully with employers. That said, I believe the compensation should justify the candidates competencies and performance. Clearly identifying the gaps between the candidate's current salary and target pay, and making adjustments in compensation based on budget constraints can help to strike a balance.
It is also important to note that salary is no longer an only motivating factor for candidates: having a great culture not only attracts great talent but also retains the best talent. Incorporating non-traditional incentive programs such as flexible hours and employee progression plans are some of the factors A-players seek.
AK: Candidates who are highly-skilled and in-demand know the value they can offer to companies. Despite the current job seeking market, some candidates are willing to walk away from job offers that do not meet their minimum expectations. Those who accept a role today to ensure income and job stability would expect their employers to adjust their base salary when the market starts to recover. Companies that see this as an opportunity to 'underpay' their employees and make no effort to adjust their salaries in the future will risk losing their workforce's trust and damage their employer brand in the long run. Besides salary, the company's financial health is a critical factor in the job seeker's decision-making process. Information about bonus freezes, salary cuts and retrenchments are used as indicators on how financially stable the company is. Another factor candidates take into consideration is the learning and development opportunities that the company offers. Employees want to be able to develop specific capabilities while on-the-job and from their experienced counterparts. Other intangible factors, such as the perceived value of the employer brand and alignment of corporate's vision and purpose with the candidate, are also equally important. Employees want to feel proud when their contributions help to drive not just business, but also resolve important societal and environmental issues.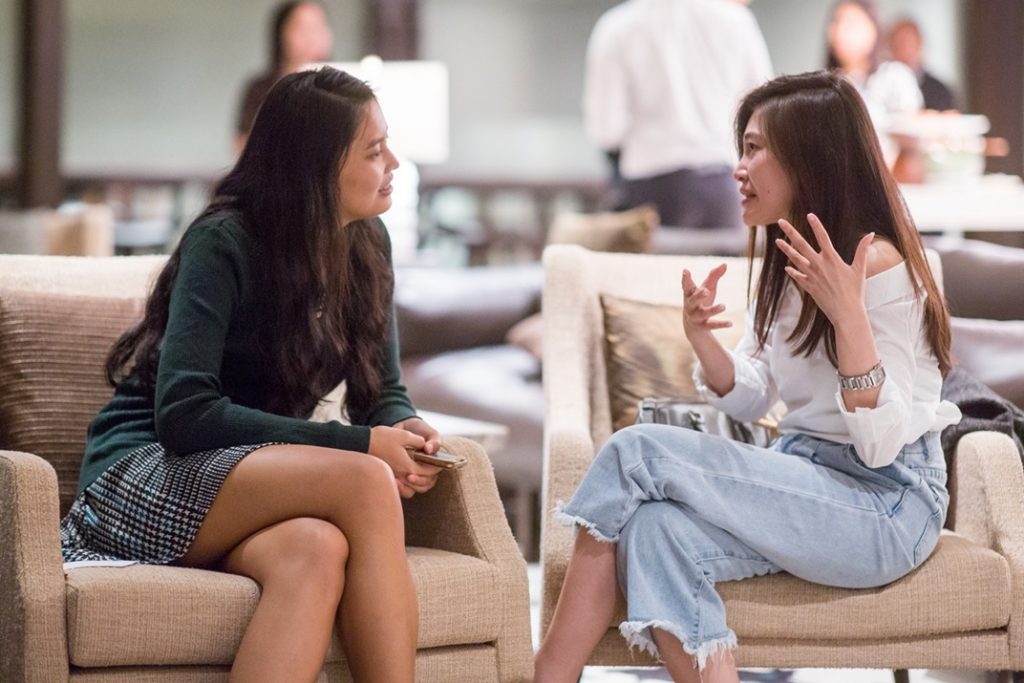 How can companies attract talent in volatile times?
AK: There is more to creating a positive employee experience than a satisfying salary. Companies that are hiring must be forthcoming in sharing why they are looking to hire. For example, explain why the predecessor has left, be specific on the job requirements and discuss how colleagues work with one another even when they at home. Explain the projects that they'll be working on and their reporting lines, even in a start-up firm. It is critical for the employer to be transparent about the job and the company during the interview process as you'd want to hire someone you believe in and vice versa.
Other intangibles would include company values and the employer branding efforts. Candidates are able to acquire information about the employer through word-of-mouth and referrals from current and past employees, as well as workplace reviews and feedback from industry peers. Therefore, companies that have a collaborative and mutually-supportive culture are better at attracting their ideal candidates.
NM: I moved to The Great Room during the pandemic! Unlike the popular opinion of staying put in the current role during a recession, I saw pursuing a new opportunity – which presented career progression opportunities instead of stagnation in an existing role – as my golden pass to stability and growth. Joining the company in extraordinary times has also allowed me to better ascertain the company's priorities.
Companies that hire in a recession do so because the roles they have to fill have a significant value to their company – these strategic roles are unlikely to be cut due to the committed investment. Positioning the company competitively and prioritising candidate experience will also attract talent and build a strong employer brand.
Downturns certainly give employers the luxury of picking from a larger pool of job-seeking talent, and it can also be a time for smaller outfits to hire A-gamers from MNCs. With that said, to attract the best talent, companies need strong Employer Value Proposition and employer branding, achieved not simply through mere slogans and statements, but demonstrated through a commitment to engaging and motivating team members. And whilst it might be tempting to use a recession as an opportunity to underpay employees, companies should instead see this as a chance to re-evaluate their culture and look at how they can improve employee experience—with salary no longer being the only motivating factor for candidates. Indeed, while the HR opportunities might be unique in the current climate, the rudiments to talent-acquisition remain the same, but require more fine combing as the stakes are certainly higher.