Enterprise Solutions: Coworking Thinks Big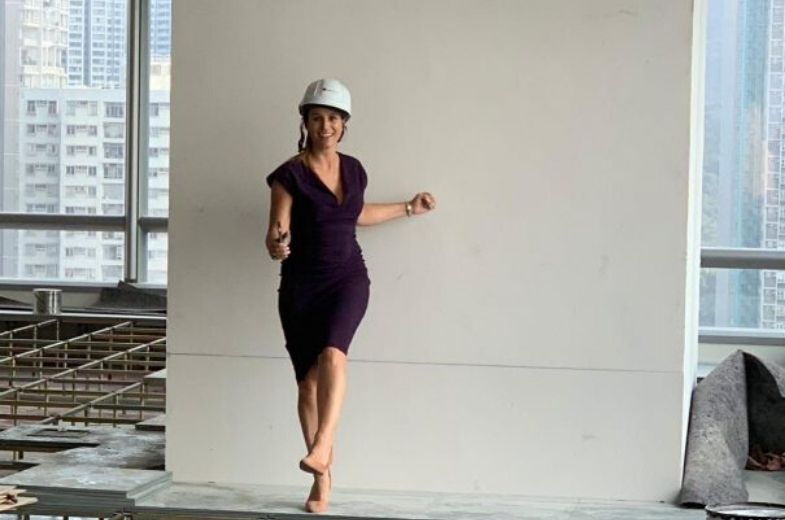 Corporates are increasingly gravitating to coworking, attracted by the simplified set-up process, increased flexibility, reduction of replicated or redundant resources, and bespoke solutions coworking can offer. Director of Enterprise Sales at The Great Room, Sarah Ingham, explains why.
Establishing a new, permanent office in a city requires significant capital expenditure and generally, locking into a lengthy lease. It's a big financial commitment and highly time consuming — the company will need someone on the ground who is completely focused on finding the real estate and then project managing the office fit-out, handling the various tenders and so forth. Many companies don't have that personnel in place, and if they do, they won't necessarily be based in the city where the new office is being established.
One of the biggest advantages we can offer is to act as the client's representative, a 'one-stop shop' providing a turnkey solution for that enterprise company, creating a bespoke fit-out coordinated by our experienced designers in consultation with the client, but where the furnishings, fittings and infrastructure are the property of The Great Room. This allows the company to turn what would normally be a capital expenditure into something that falls under the operational expenditure budget, meaning they can amortize the spend over the term of the contract.
This is another area where we can provide increased flexibility — even for a fully bespoke space, the contract term could be just 12 months; or less in a situation where the enterprise is moving into one of our beautifully designed, pre-existing spaces. That's a real benefit to a company that may be growing or otherwise fluctuating in size, or one that is perhaps looking to establish a temporary outpost to fulfill the needs of a particular project or contract.
As The Great Room expands and builds new spaces across the region, we're in the privileged position of being able to work in close collaboration with enterprise clients and construct spaces that are precisely matched to their needs. It's very much like going to a bespoke tailor, as opposed to shopping for ready-to-wear. Rather than try to slot a client into the spaces we have, we set out to custom-build the perfect solution to fit the client.
Our skilled designers will ascertain the unique parameters and create various options — A, B or C — for clients to choose from. For instance, do they need an exclusive, permanent entrance and reception area of their own, or will sharing The Great Room's signature hospitality-influenced lobby and common areas suffice? Does a CEO who spreads his time across various international facilities need a permanent office of his own, or can one be allocated as-and-when needed? Are there other transitory staff who'll need hot-desking solutions? Is a board room, which may only in fact be used a couple of hours per day, really necessary, or would it make more sense to book a shared space whenever necessary?
As commercial real estate costs continue to rise, not least in Southeast Asia, companies are now becoming more conscious of the square footage they're using and how efficiently it is being utilised. Some companies will insist on having their own reception area and meeting rooms, and we can most certainly accommodate that demand. But for those wishing to be a little more agile, we can help them increase efficiencies by integrating their front-of-house operations and meeting rooms within our coworking facilities, and provide various other anciliary services that will allow them to keep headcount a little leaner and decrease their overall office footprint.
In Singapore, we recently signed contracts with a leading IT security firm and major insurer, both occupying a bespoke space with several dozen desks. Clients like these say they appreciate The Great Room for our high standard of elegant, tasteful design, and that we really listen and come up with a unique solution. It's not the 'one size fits all' situation, common to many other cowork providers. We are delivering a service, and we're dedicated to providing our enterprise clients with workspaces that are utterly tailored to their needs — today, and in future.
Like a bespoke suit that can be altered as you change shape, The Great Room's enterprise solutions are incredibly flexible, meaning your space can evolve along with your business and your people's demands. For a forward-thinking CEO with a long term vision, that's a very attractive prospect.