Team Work, Dream Work – Tried and Tested Practices in the Workplace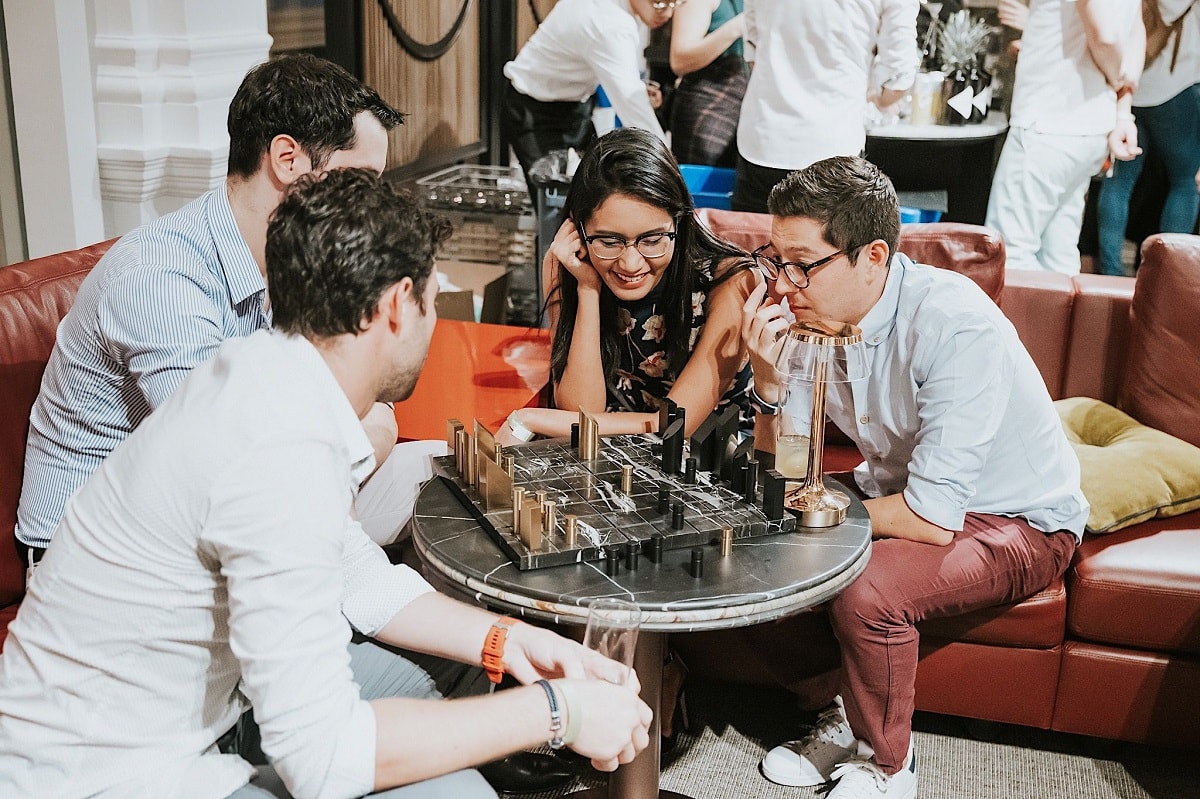 At The Great Room, we are all about going the distance together. We speak to three companies that share our people-forward values – and how their team-building philosophies have strengthened the company.
PWC SINGAPORE
United by mission
Think team drinks are frivolous? Think again. Harvard Business Review writes that  "people intrinsically seek joy. And joy connects people more powerfully than almost any other human experience," – and PwC Singapore's partner Fang Eu-Lin certainly knows that. During the Circuit Breaker period where her entire team worked apart, she ordered a round of drinks, "Just for fun!" shares the leader for  assurance, tax and consulting services firm's Sustainability & Climate Change division. "The drinks were labelled with acronyms which we often use in our work. I think it was a hit!"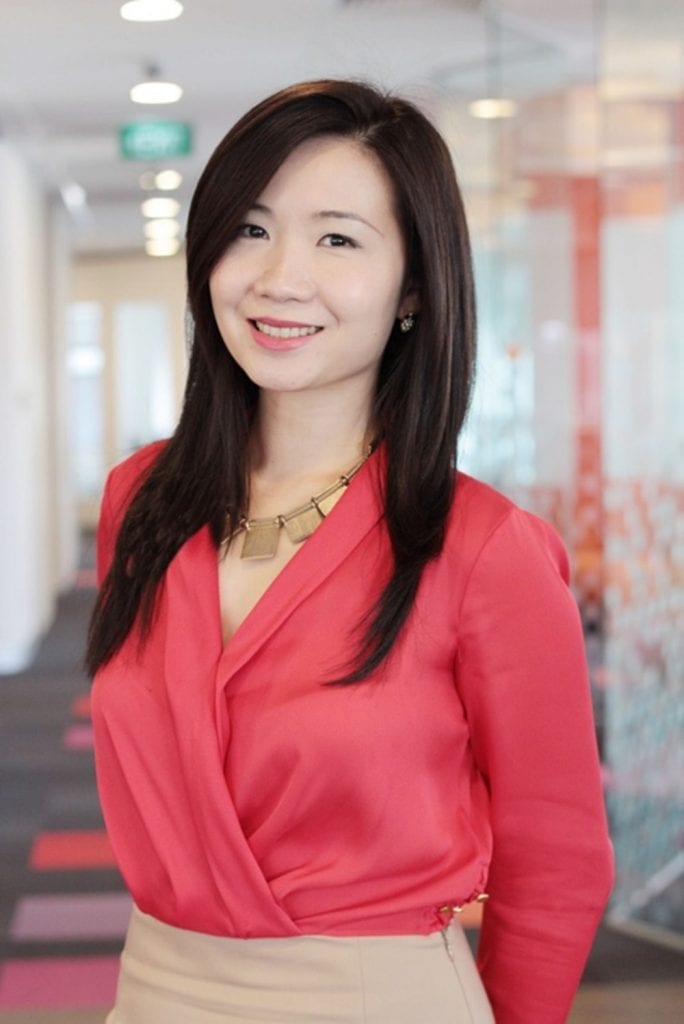 She heads a team that manages a complex, wide-ranging and ever-evolving area of work that require constant research of best practices, collaboration and enhancement of approaches to support their clients. The tangible, positive impact of the team's work helps to keep team members energised, Eu-Lin feels. "One thing that I share as a guiding principle for whether or not you feel entrenched in your organisation are what I call the 3Ps – Purpose, Progression and People. Does your role give you a sense of purpose? Does your role allow you to progress and move closer to your desires and ambitions? Do you have good mentors and colleagues? I believe if you have broadly these areas satisfied, this is a strong foundation which will allow you to continue to flourish and commit to the cause."
Even so, Eu-Lin acknowledges that the demands of the job can take a toll on her team members. She practices a "Go High, Go Deep" approach and is always ready to going down into trenches with the team. "This helps reiterate that you are alongside them, and at the same time be able to understand the ground issues intimately and be au fait on the topic. This allows us to move forward with conviction and confidence."
The foundation work she set down for building a strong, cohesive team paid off during the Circuit Breaker. "Interestingly, I feel that we have grown closer rather than apart during the COVID-19 period!" shares Eu-Lin. "This was a nice surprise. Technology has enabled us to keep even more connected (even socially!), and we are better for it. Applying some set cadence helps – weekly and daily catch ups for example. We are also only a phone call or text away from each other."
While technology enabled the communication, it was how Eu-Lin leveraged on it that made a difference. While the team is working apart, she makes sure that everybody is on the same page through clear and increased communication. "Speak more often as a group, and be clear and concise about your top points, goals and strategy for the specific time frame," she recommends. "And ask for feedback." Transparency is also important: "Be authentic and transparent about the situation, even where you don't have a solution. This is especially important during times of crisis," she shares. Leading with empathy is also critical: "Individuals are impacted differently by the pandemic, and some face more pressures than others. Sometimes these struggles are not apparent and therefore it might be good to be more observant during this period. You may not be able to solve all their problems but we can certainly listen and be there for them. There is power in empathy and there can be beauty in being vulnerable."
LONGCHAMP
From Me to We
When social distancing measures were implemented, the Longchamp team on the ground managed to put together a complete, organised and professional Home Delivery Service in record time – despite not even having an E-Commerce platform at that point. Mollie Jean De Dieu, the French fashion and accessory company's general manager for Singapore and Malaysia, attributes it to the seamless teamwork within the company. "Everyone rallied together and made it so that we were able to run a sustainable business whilst the circuit breaker was still on," shares Mollie.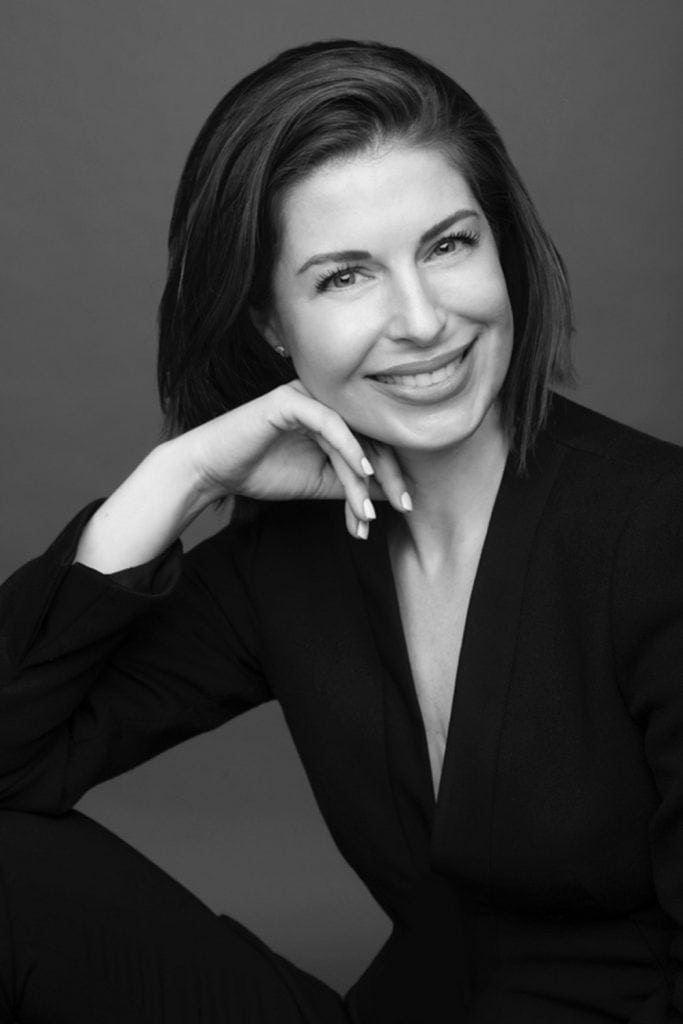 "Building a spirit of resilience – where proactivity can be gained – can only happen through heightened communication, and through allowing each other's humanness to shine through," says Mollie. "I believe in harbouring a work culture where my employees feel comfortable to speak up about their emotions; and where they are reminded that doing so does not equate to weakness or unprofessionalism. Quite the opposite: it is our humanness that ties us together. As a leader, I also need to show what that looks like—making myself vulnerable and sharing with my team some struggles that I might be going through, gives my team the permission and the confidence to do so too."
While team meals and CSR activities have been brought to a halt, the bonding doesn't. "Now, taking the time to stop and have a conversation to check in with each other on an individualised basis," says Mollie who is also a strong advocate for wellness in the workforce. Thus, she makes a point to check on each staffs' emotional well-being at the start of their 'virtual' meetings, and invites them to speak about their challenges openly. "Bring your full self to work and dare to share how you feel: it allows for authentic sharing and creativity to take place in a very big way," says the nurturing leader who believes that companies should invest in a trained professional in their organisations to address the emotional state of their employees. "(The aftermath of the global pandemic) is 'our new norm' and one that we will not quickly forget even as life moves on."
BYND ARTISAN
Creating demand – and purpose
The return to office is a process to be eased into, and at The Great Room, we've introduced new protocols that put health and hygiene of our members front and centre. We haven't forgotten the little details either: at the doors of each of the dedicated offices in our Singapore venues, a bottle of hand sanitiser hangs from a stylish holder, each handcrafted from supple leather by the people behind Singapore-based book binder and leather crafts atelier, Bynd Artisan.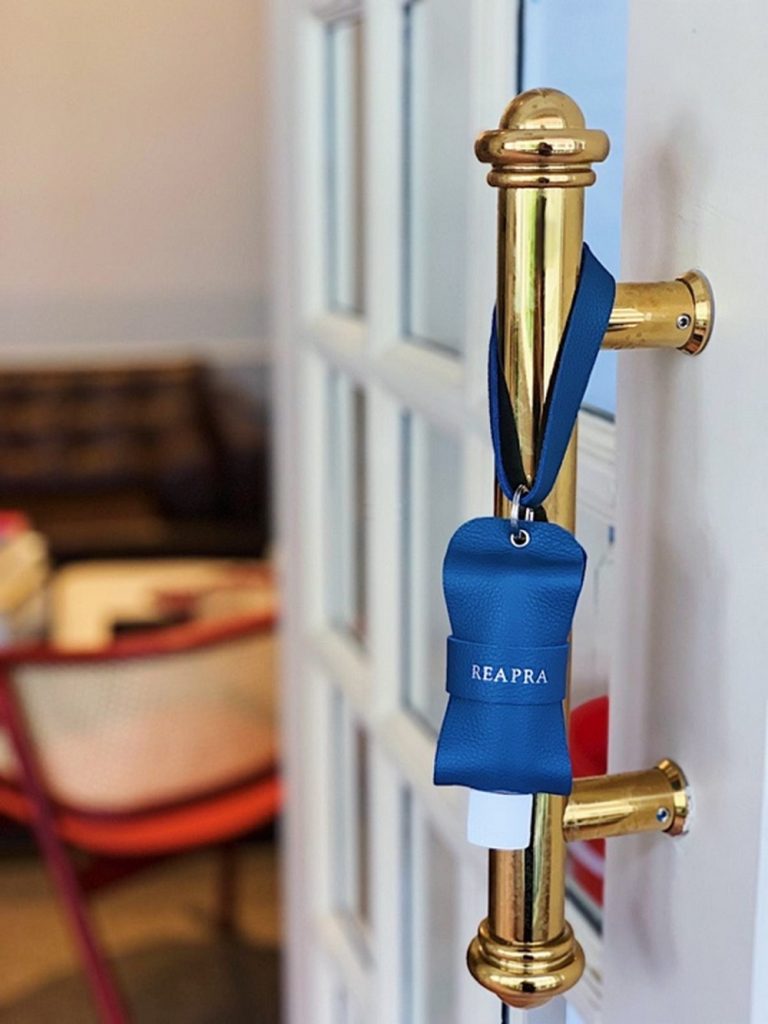 Releasing a hand sanitiser holder in April 2020 was a lot more than creating a product to meet the changing demands of the market for the company. "The #ByndUnited leather hand sanitiser holder project was our way to let our craftsmen at the retail forefront continue to feel useful," shares co-founders James Quan and Winnie Chan. "We wanted this project to keep our craftsmen occupied and most importantly, make them feel useful and confident that they can continue to contribute to the company."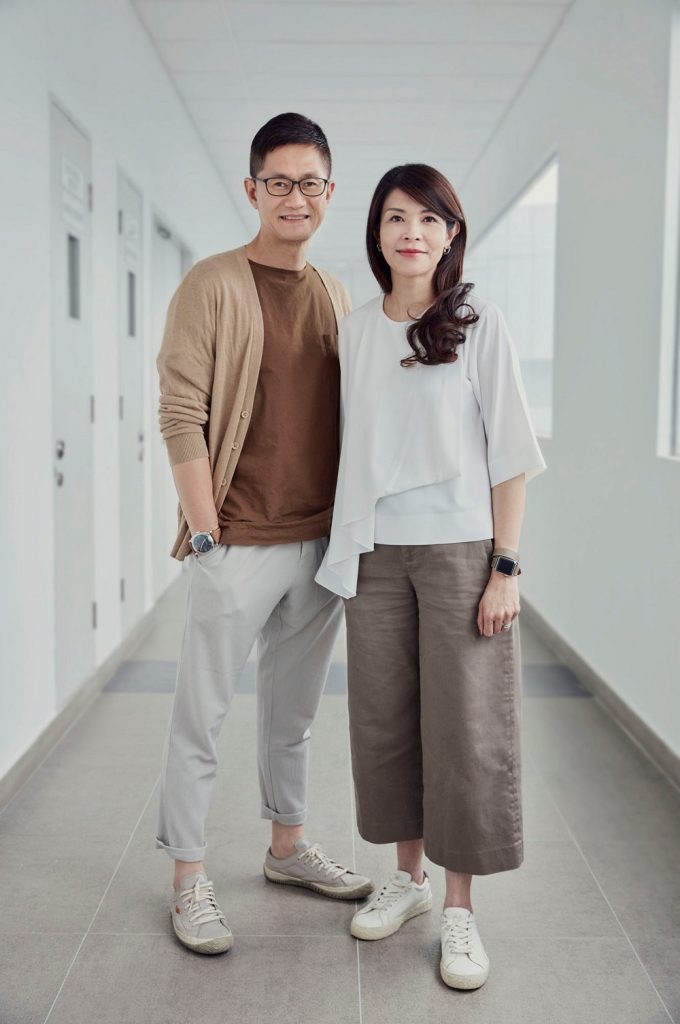 The hands-on leaders have always placed an emphasis on fostering a family-like culture at Bynd Artisan, and this openness has allowed them to be sensitive to the needs of their team. "Since February, our Bynd Artisan craftsmen have been very stressed. Their purpose has always been to welcome customers into our ateliers and to craft that meaningful personalised gift for them and their loved ones," shares the couple. "They have been trying their best to stay motivated – but a shadow of fear has been cast over their hearts as they witness the impact covid-19 brings. Being in the service line, they know they can't work really from home." To allay fears, the company quickly came up with take-home kits for their craftsmen to work from home. Crafting the sanitisers and fulfilling the webstore orders kept them busy and gave them purpose. Their social media and digital team also found new ways to engage their customers and followers. "In line with Bynd Artisan's spirit to be an enabler and platform for community building, we organized a Wonder Woman Zoom Forum online where entrepreneurs and professionals came together to share about their industry challenges," shares James and Winnie.
This strong foundation allows them to keep closely connected even while working apart. "At a time when expressions are hard to decipher behind masks and working from home means you read a person's body language to reinforce a message, communication has to take on a different style. Our strategy has been to combine hope with emotional sensitivity," they say. "We made sure to keep in touch with our team during this time, to check in with those working from home, and to communicate and over-communicate. This ensures that everyone is rowing the boat in the same direction and there is no miscommunication."
"Leaders feel fear too, but we have learnt that we should put the needs of our team before our own. And embracing our fears, talking about what is in our minds and communicating this to the team has helped everyone to understand the problem and to stay resilient and united in our purpose," shares James and Winnie. "We need to stay calm during a crisis, embrace uncertainties, and stand up as a leader to rally our people, even as we ourselves do not know what lies ahead of us with this Covid-19 pandemic."