Workplace Wellness: Be Well, Work Well
Wellness is the key to unlocking your best self both at work and at play. We help you – and your team – achieve optimal wellbeing and operate at peak level.
Endorphin-releasing breathing exercises. Chakra- balancing practices. Qi-circulation improving massages. While these can seem esoteric to some, taking care of wellness – from physical, mental to emotional and spiritual – is all part and parcel of ensuring that you perform your best. For we are not cold machinery, but flesh and blood with complex sensation and emotion.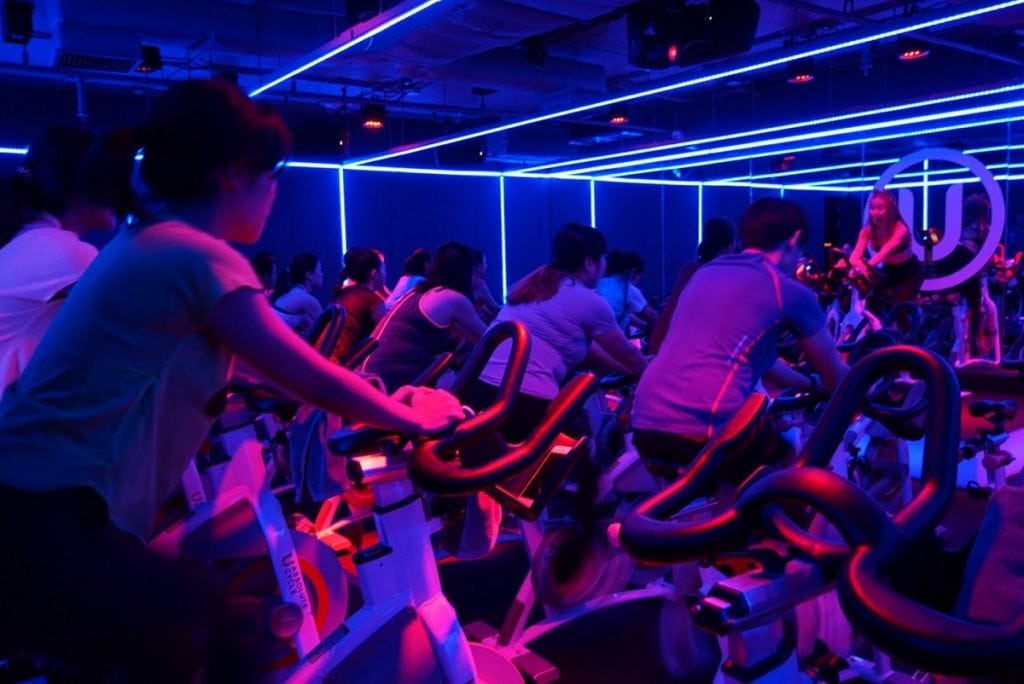 Here at The Great Room, we understand the human condition. Committed to improving workplace wellness for our staff and members, we offer a holistic suite of events and initiatives – from wellness workshops to rhythm cycling sessions through Great Roomies Go, our signature events where we take you out of the workspace and into another. Our goal: to help you and your team set strong foundations to a great wellness journey.
A peace of mind
"High stress impairs our attention, decision-making, working memory, and multitasking abilities – all of which we need to be productive in life and to have more balance," observes Brenda Wang, co-founder and CEO at Bird Meditation – our session partner for Hong Kong Great Roomies Go. Yet with chaotic work schedules and pressures to "staying ahead of the game", timeout has become an after-thought. But does always being in a high tension state of business make you a better worker? "We've convinced ourselves that there is so much to do in so little time. Operating in this way unmanaged can leave us stressed, disengaged and as a result, less productive," warns psychotherapist Astrid Merkt at Balance Health, speaker at our digital wellness workshop on Mental Resilience.
As part of The Great Room Hong Kong's Corporate Wellness Day initiative, Astrid shared the power of breathwork – the practice of consciously controlling one's breathing to therapeutic effect on the mind and body. Other alternative therapies – such as meditation, a practice to actively train and strengthen our minds for focus and clarity has also been proven to effectively manage stress and in-turn boost productivity – are also useful tools for maintaining one's mental health.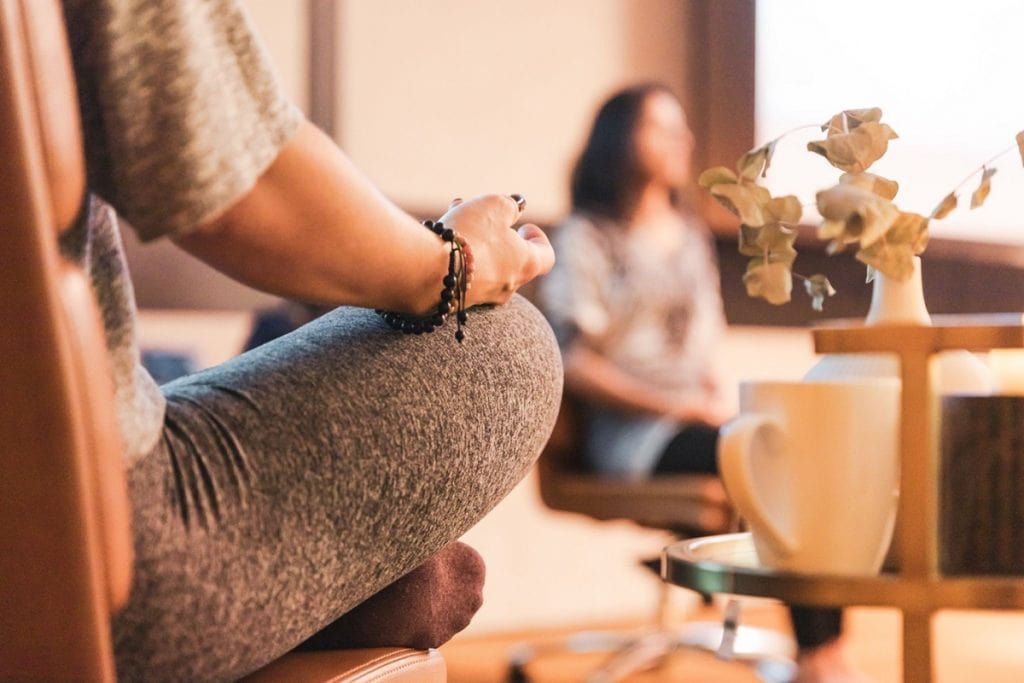 Astrid highlights that such techniques serve as preventative and prescriptive strategies to develop resilience, the ability to bounce back from adversity/trauma – something especially important in times of great turbulence. Through learning how to "gain control of our internal environment", Astrid proposes that we will be able to better cope and respond to changes in our external environment. "We become able to adapt to psychological and physiological stressors while being able to maintain well-being. This enables us to be in a better state emotionally, and thus also have a positive impact on our interpersonal relationships at work and at home. When we learn to design a lifestyle that can handle stress, we thrive in performance and productivity!"
Co-working, co-workout
We all know the science behind why a good workout really goes well beyond physical benefit, but sometimes – especially when it's just one wave after another at work – you just need that nudge to get back into a good exercise rhythm.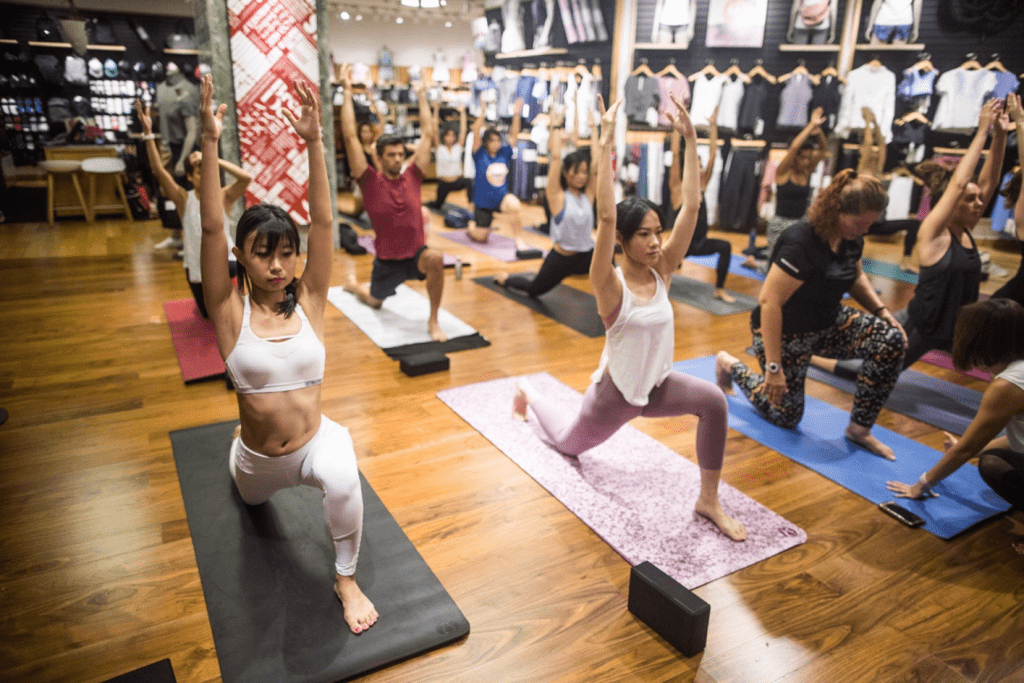 Being in a community that shares your wellness priorities is critical – and we actively build that support system for you at The Great Room. Partnerships and special events that allow our members to build bonds over brawn-building are purpose-designed to build an active work tribe. Over Sweat & Chat with Lululemon & Rebelhouse for our Singapore members, a round of invigorating morning yoga was followed by a stimulating breakfast discussion on the role of businesses in creating community impact. The Great Roomies Go Boxing saw our members sweating it out together with a boxing and HIIT session led by Uppercut Boxing. Be it a calming and toning session of core strength exercises or a high-intensity, adrenalin-pumping workout you seek, we've got you covered.
Food for thought
We always knew that food would impact the way we work – thus our carefully curated Monday Breakfast Club spreads, and yes, we love feeding our members hot chocolate and cookies just like your favourite aunt would. Yet more than a source of comfort, food is nutrition, and according to Adelyn Khoo, the senior dietitian of CircleDNA – The Great Room's wellness partner, which conducts comprehensive DNA testing that covers over 500 aspects of an individual's health – eating right can help boost your focus, memory and help to manage stress better.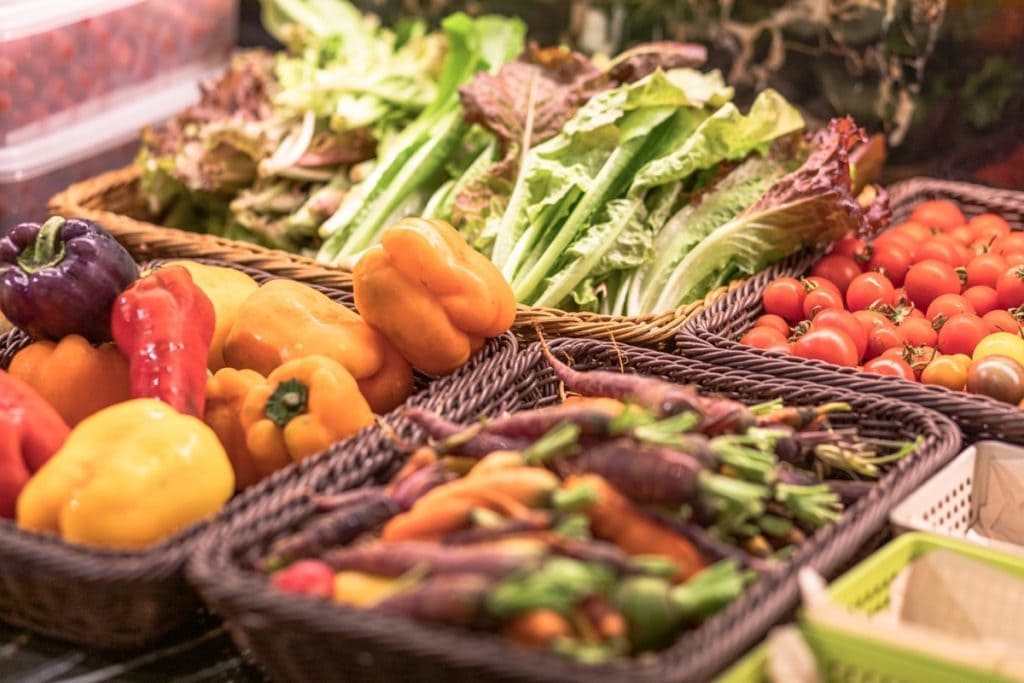 What's right could be dictated by more than common conventions on healthy eating. "Every individual's need is unique, based on his/her environment, lifestyle, goals, dietary habits, and their current health data," says Adelyn. "Understanding your DNA is only part of the puzzle – research has shown that your genetics contribute to 30% of your overall health outcome, while the remaining 70% is from our lifestyle and the environment. This means that understanding your genes can significantly improve and help you control your health risks."
Knowing your body's specific needs takes the guess work out of creating a diet for yourself – so you know exactly how to eat well, to live, work and play well.