Why Work-From-Anywhere Is The New Work-From-Home
Move over WFH: it's all about WFA now. WFA, if you're not familiar with this increasingly pervasive acronym, stands for work from anywhere.
As KPMG points out in embedding new ways of working, the pandemic has demonstrated on a global level that many jobs can be done from anywhere. With technology as an enabler, remote work – which was on the rise anyway – suddenly became the status quo. As many as 25 to 30% of the world's workforce will be working remotely by the end of 2021, says Global Workplace Analytics.
REMOTE WORK 2.0
Remote work used to mean working from home, or potentially your hotel room if you were travelling, but it's evolved beyond that to working from anywhere. The reason being that WFH is limiting. The new reality of work in 2021 is not binary: it's not office or home. That 'anywhere' could be your own home if that's where you want to work, but it could also be a cafe. It could be a co-working space, your friend's house, a park, the waiting room at the dentist… anywhere really.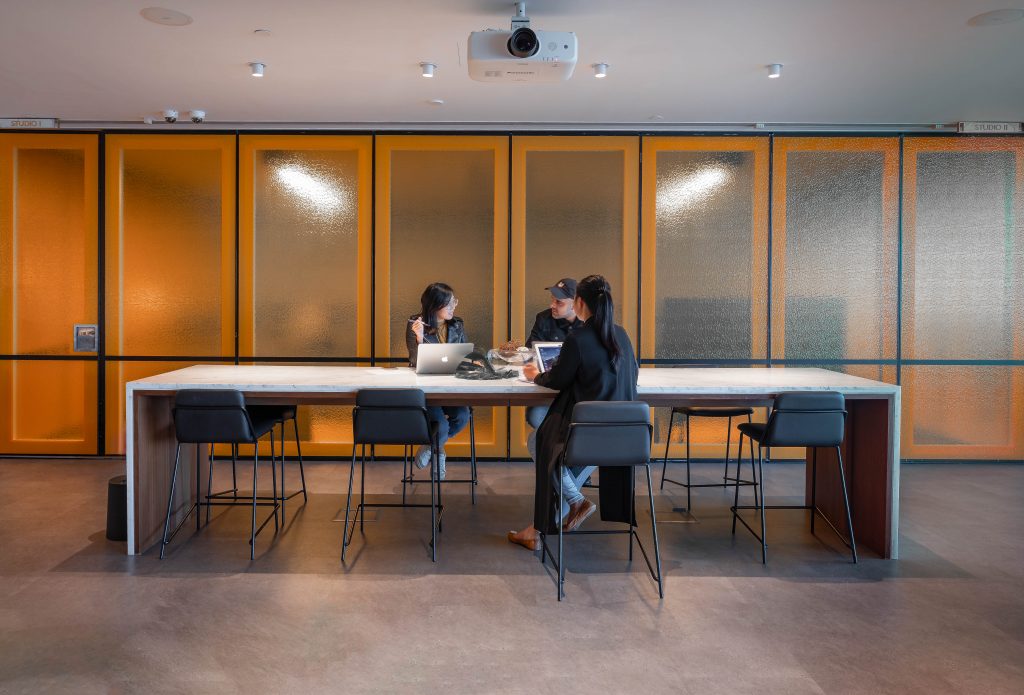 But when it comes to home, there are distractions – social media being one of the biggest – along with the potential for drops in productivity and motivation.
As for cafes, they may offer more space, an attractive setting and a chance to interact with other people, not to mention ready access to food and tea and coffee. There are drawbacks, however. Unstable wi-fi, the potential for noise that interferes with your ability to focus; whether that's from overall chatter and cooking noises, or the loud conversation the people at the table next to you are having.
WORK FROM ANYWHERE, ELEVATED
Enter the co-working space. With dedicated desks and offices, shared workspaces are an ideal bridge between the traditional corporate office and working from home. There's also the opportunity to interact with like-minded individuals and businesses in an environment where everyone else is doing the same thing: working… and not looking at social media.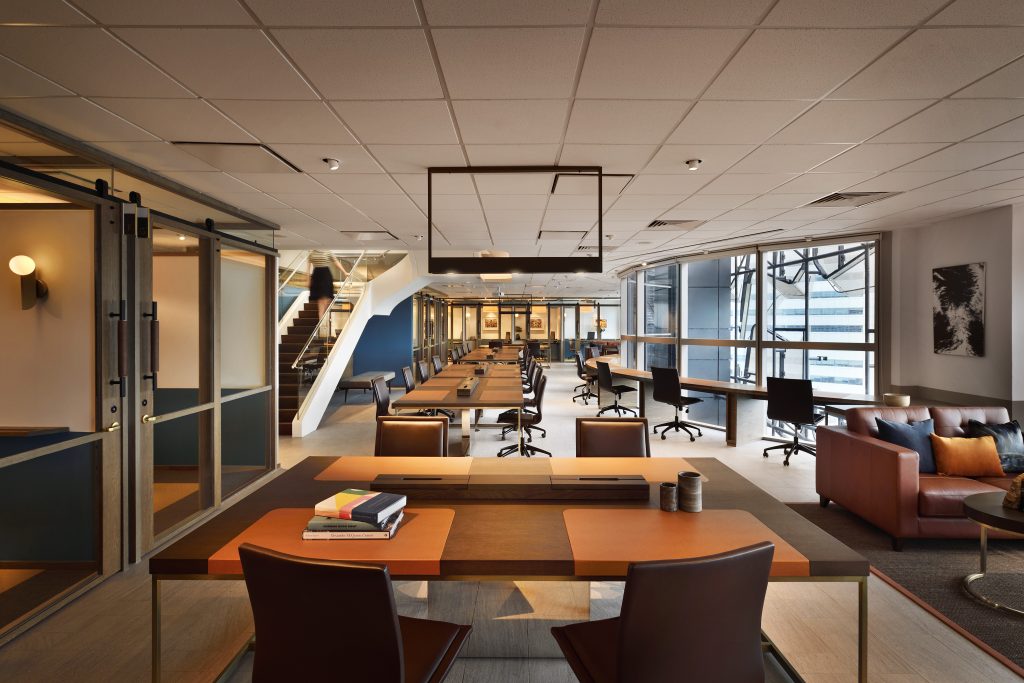 ACTIVITY-BASED WFA
At The Great Room, which has inspiring shared workspaces in Singapore, Bangkok and Hong Kong, that ability to work uninterrupted is amplified by the fact that there are different spaces for different work needs. Head to the Workhall at your venue of choice, where there are desks aplenty when you need to get into the zone and do deep work. Or book a private office if you need privacy by purchasing ; just buy a Day Pass or monthly Hot Desk packages via The Great Room's online stores in Singapore, Hong Kong and Bangkok.
Need to have a casual chat with someone in your industry? Sit on the sofas and enjoy artisanal coffee in the expansive Drawing Room, the luxuriously appointed space that is the heart of every great room. Have to meet a client? Book one of the leather, wood and marble-clad meeting rooms. If you're visiting a client at their offices, head to your nearest The Great Room location afterwards. This is activity-based work-from-anywhere at its finest – a far cry from the sofa, the bed or the dining table… and the kids.
The activity-based work model is driven by the idea that people will be more productive if they can move between various settings that cater to the nature of the work they're doing at that particular moment in time. Giving workers the power to choose where, how and when they work is also hugely empowering.
THE POWER OF CHOICE
In Singapore, The Great Room takes activity-based working goes a step further. Here, you have four locations to choose from, and a fifth on the way. There's prestigious One George Street, in the heart of the CBD, right near Raffles Place, Clarke Quay and Chinatown MRT. Then there's Ngee Ann City on Orchard Road, which has a cool bar and a fun, dynamic vibe. Centennial Tower, on the Marina Centre-side of the CBD, is our tech hub; whilst Raffles Arcade, right next to historic hotel Raffles Singapore, is the co-working space of choice for creatives.
Each Singapore co-working location has been designed individually; each has a different style and a different vibe. Move between them depending on your mood, or your working needs.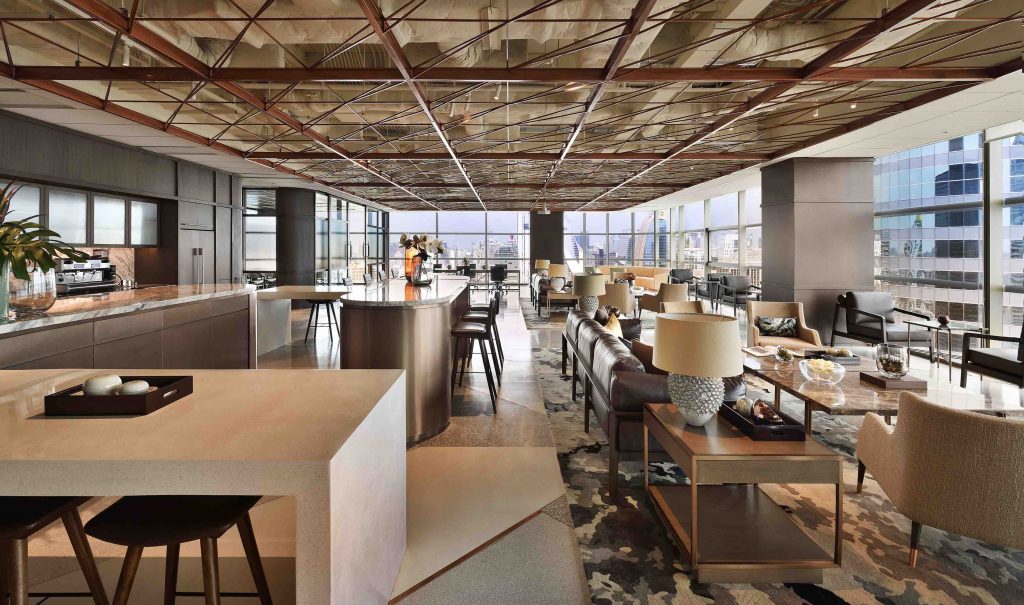 In other parts of Asia, you will find a two-floor, light-filled The Great Room in Bangkok's Gaysorn Tower, right next to Chidlom BTS; and another in Hong Kong's One Taikoo Place, a state-of-the-art sustainably minded and Grade-A office tower in entertainment and work precinct Quarry Bay.
With such chic and forward-thinking destinations to choose from, why limit yourself to working from home when you can work anywhere? Start your WFA journey with a Day Pass for any of The Great Room's shared workspaces in Singapore, Hong Kong and Bangkok via The Great Room's online stores.