Breaking with Tradition: From Conventional to Co-working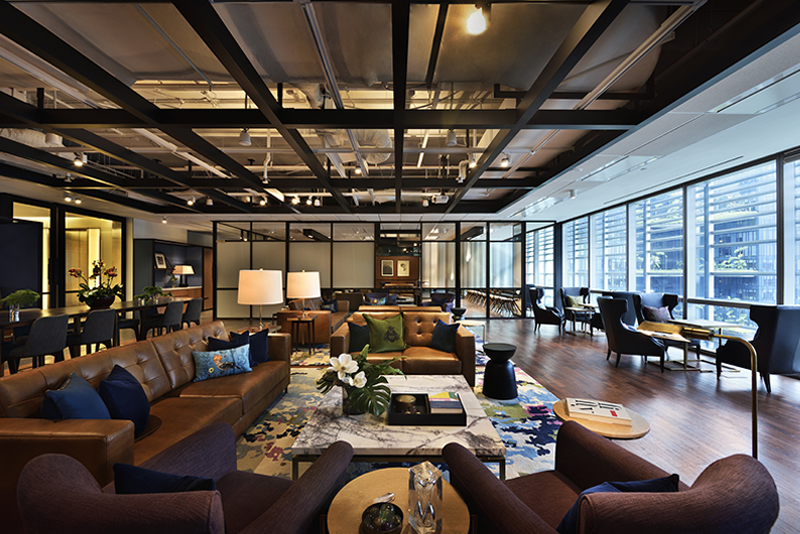 With the traditional idea of 'the office' rapidly evolving, outdated inflexible office spaces no longer best serve the needs of forward-thinking teams. Find out how Law Firm THAT.LEGAL has made a break with conventional legal offices by shifting to The Great Room and the surprising benefits they've discovered in the process.
For law firm That.Legal, leaving the safety of a corporate office for co-working space at The Great Room was a major shift.
Driven by client confidentiality requirements and old-school internal hierarchies, "Law firms typically choose traditional office spaces," says Mark Teng, Executive Director of That.Legal LLC.
The legal office model is one that dates back a century. Featuring private offices for directors and senior lawyers, it's based on the belief that private rooms equal success and status, and that legal work is alone work.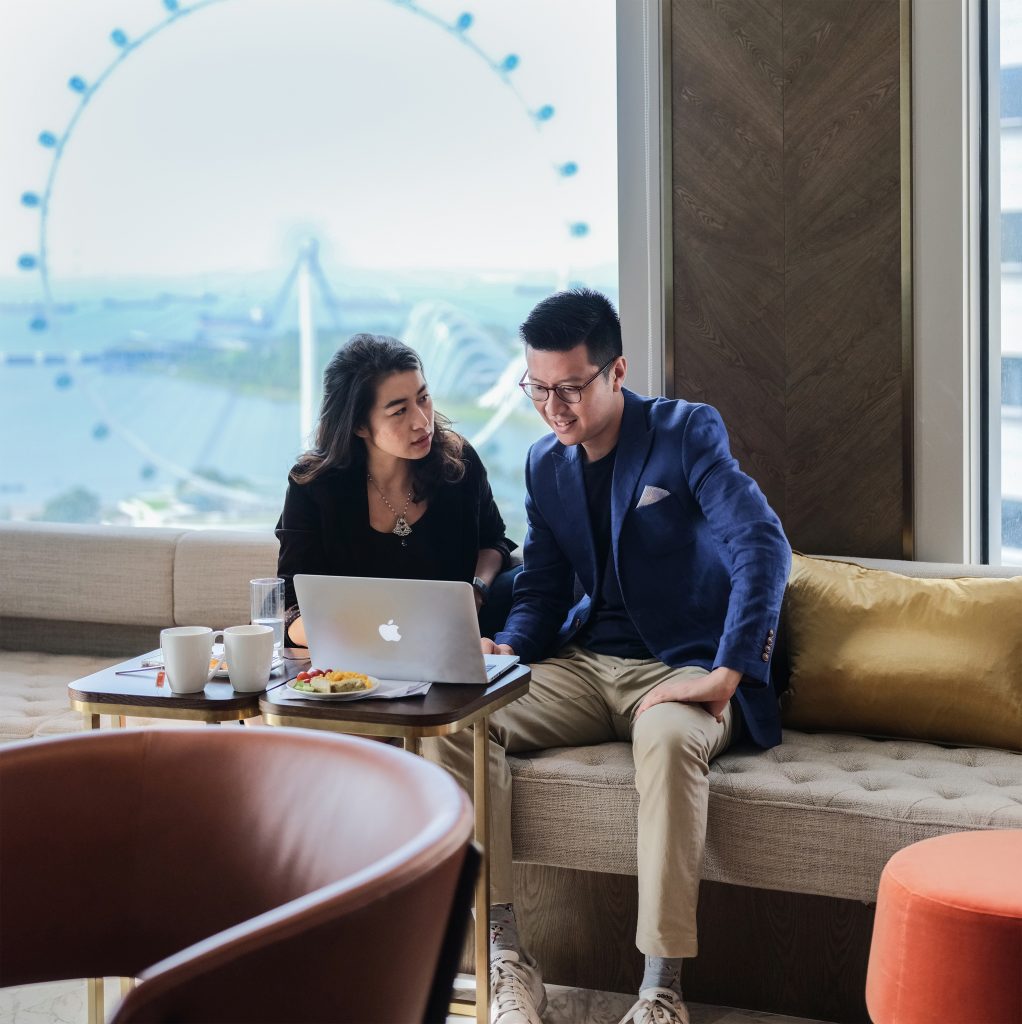 For That.Legal, the impetus to make the change to a luxury shared workspace came as the effects of the pandemic on how they worked began to take shape. "The pandemic changed the way we work," says Teng.
That.Legal specialises in intellectual property law – not only as a protective measure, but also as a way of helping organisations optimise their intangible assets for commercial gain.
Like a lot of businesses in Asia, they were obliged to work remotely. "The laws didn't allow us to be at work at all for about 2.5 months," says Teng.
Luckily, That.Legal is tech-savvy, so they were able to "shut down and set up in our homes within 48 hours," he says. "Initially our productivity dropped to 80% of what they were pre-COVID, because we were building new habits, but soon after, it increased to 120% … due to savings in commuting time."
Even in Phases 2 and 3, when not everyone could be in the office at the same time, the rent on their corporate office remained the same. "In 2020, the losses in underutilisation outweighed the financial assistance we were entitled to," says Teng. "I'm sure we're not alone in this.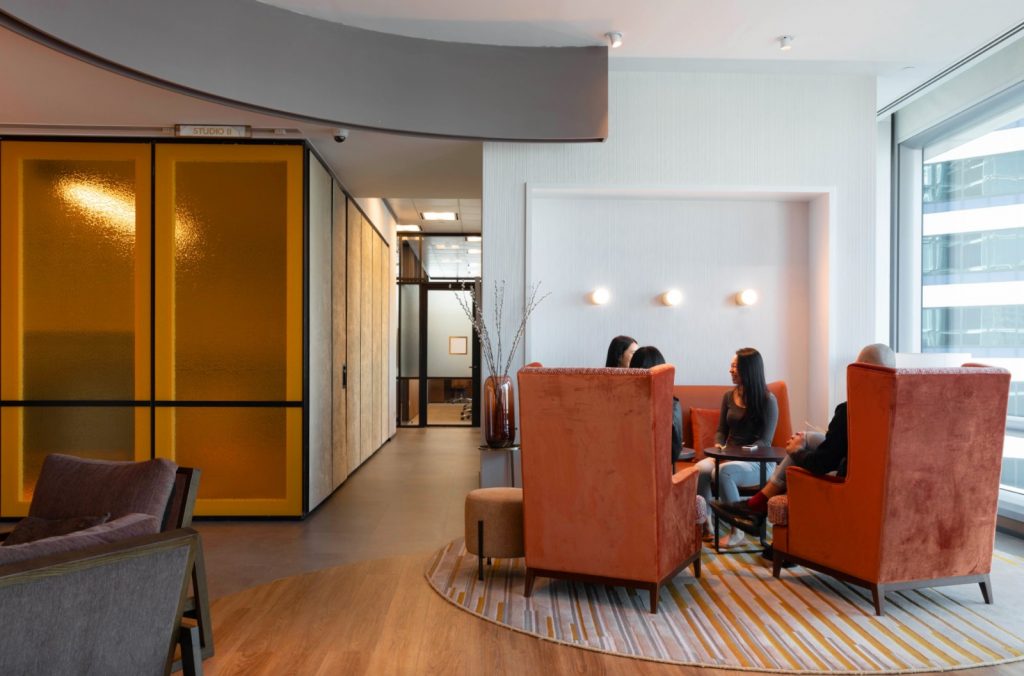 Fortunately, That.Legal's office lease expired in February this year, giving them the ideal opportunity to reimagine their real estate. Did they still need to subscribe to that conventional office layout, they asked themselves? Or could they fulfill client confidentiality and convey a sense of luxury in a shared working environment?
They decided to find out, moving into a private office space at The Great Room at One George Street that complies with the confidentiality requirements.
Making the change and discovering asset efficiency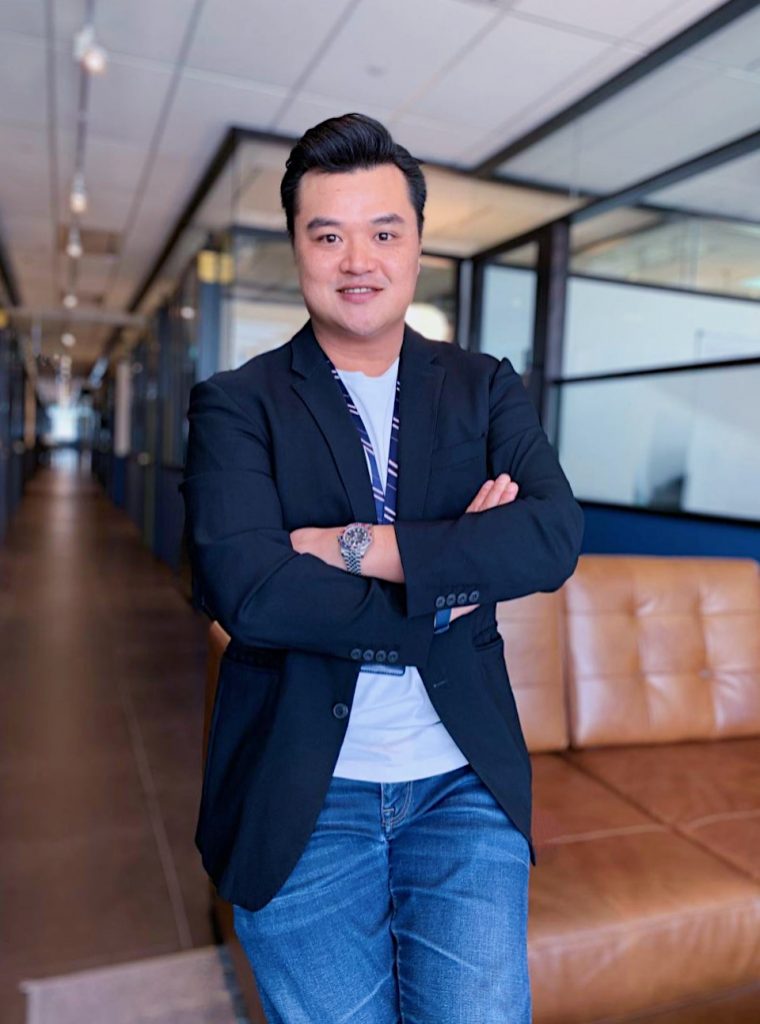 Mark Teng, Executive Director – That.Legal LLC
"If COVID taught us anything, it's that we can adapt," says Teng.
It turns out adaptation brings with it benefits—some of them unexpected.
Under the traditional, private-office model, if a director doesn't come in, their office remains empty. This leads to inactive space and spatial inefficiencies. Not so in a co-working space.
The Great Room doesn't require the same long-term contractual commitment that a traditional office requires. This gives us the flexibility to reconfigure our real estate requirements as the team constitution changes. Expanding the number of desks we have is easy," says Teng.
Shared workspace and community benefits that prime teams for performance and productivity
That.Legal's new private office at The Great Room also brings the team together in one space, "breaking down the barriers across ranks and democratising our real estate. Breaking down the physical barriers also dissolves mental barriers," he says.
As well as bringing the team together physically and demonstrating the collaborative nature of much legal work, The Great Room move has resulted in rental savings of 40%. That.Legal plans to reallocate these savings to human capital, including expanding their team from six to nine people.
---
The Great Room has seven locations across Asia's gateway cities situated in prime neighbourhoods, with workspace solutions to fit all sizes and customisations.
Find out how we can help your business adapt to the flexible future of work. Select the city below for more details.
---
Working out of The Great Room is sure to help with talent acquisition and retention too. Along with comfortable, design-centric workrooms and chic central meeting spaces, the luxuriously appointed offices in The Great Room all deliver community benefits – from the hospitality mindset of staff to the thoughtful food and beverage touches.
There's the Monday Breakfast Club, with power grub like scrambled eggs, bagels, local delights and gourmet coffee. On Mondays, there's the Turndown Cart, serving hot chocolate and cookies to perk staff up at the end of the day. And then there are monthly (virtual) networking nights, engaging team-building and learning sessions, such as Great Thirstdays and the Spend the Night with… series (a fireside chat with influencers and changemakers).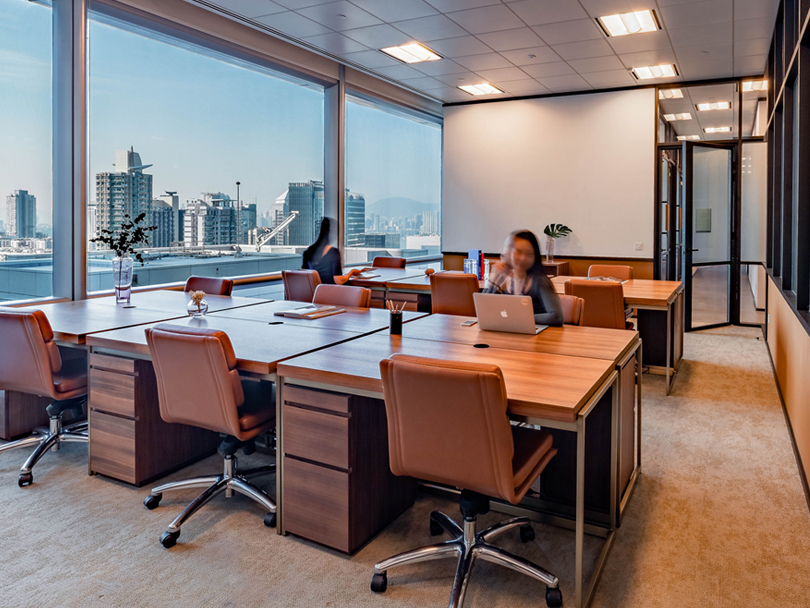 Teng also points out that even legal staff need an inspiring space to work in—something that The Great Room perfectly caters to. "Quite contrary to popular belief, lawyering is creative work. Just as inspiration is a necessity for art, legal professionals also need to find a way to enter and achieve a state of flow in our work.
"It's not just about the hours of hard work we put in every day. The productivity gains from being in a state of flow are what's necessary for us to do great work."
With panoramic city views, landmark buildings and perfect sunset moments, That.Legal's new home at The Great Room "helps to inspire creative legal solutions for our clients," says Teng. "We're happy coming to work."